Foreign Office film looks forward to historic 2012
In our short film, Foreign Secretary William Hague, Foreign Office Minister Jeremy Browne, Lord Coe and Paralympians Baroness Tanni Grey-Thompson and Chris Holmes discuss their hopes for Britain in 2012.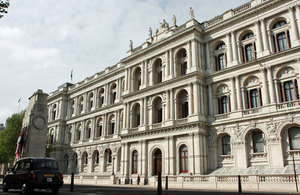 During 2012, the UK will celebrate Her Majesty the Queen's Diamond Jubilee and host the London 2012 Olympic and Paralympic Games. In the video below, the Foreign Secretary and others talk about their aspirations for Britain in this historic year.
New Year Messages
Published 19 January 2012