News story
Focusing on enforcement of regulation in pubs
The Government is encouraging anyone involved in running a pub, particularly a community pub, to feed in their experiences, good and bad, of dealing with local authorities and other regulators as part of the Focus on Enforcement campaign.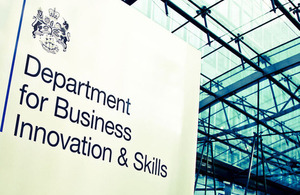 4 Jul 2012
---
---
For the next six weeks, we want to hear how the way regulations relating to pubs are enforced can be improved, reduced or done differently.
Experiences with regulators might include:
dealing with paperwork
inspections
advice from regulators you come into contact with
The campaign allows comments to be posted anonymously.
Business and Enterprise Minister Mark Prisk said:
"Pubs are the beating heart of our communities. They are essential for people to relax and enjoy the company of their friends in villages, towns and cities all over the UK. But pubs are businesses too and, as enterprises, they can be held back by poor enforcement of regulation.
"Dealing with the way rules for pubs are enforced can sometimes be more of a problem than the red tape itself. That's why I'm urging anyone involved in running a pub, particularly a community pub, to visit the Focus on Enforcement website and let us know your views so that we can consider and take any necessary action.
"We know there are examples of good practice too, so we also want you to tell us on the website about the people who give really good advice and support. This is your chance to make a real difference to the way regulations are enforced."
The Focus on Enforcement website, for the first time, also provides details on national regulators in one place and on regulatory functions carried out by local authorities.
Join the conversation on Twitter using the #focusenforce hashtag.
Links
Published 4 July 2012