Government wants your views on how enforcement can be improved or done differently.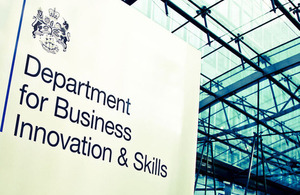 Vince Cable has today launched the Focus on Enforcement campaign.
It asks business to tell Government where enforcement can be improved, reduced or done differently. It aims to discover and celebrate where enforcement works well, so others can learn from it.
Government will then pick up the best ideas for change, and look swiftly at how it can improve the experience of regulatory enforcement in those business areas.
Business Secretary Vince Cable said:
"This Government has an absolute commitment to clearing away the barriers that act as a brake on growth for British SMEs. That is why, for example, we are not just reviewing whether there is still a case for each regulation, but now we are going to tackle how regulations are actually enforced as well. That commitment to lighten the load lies at the heart of our strategy for achieving economic transformation and recovery.
"The Government knows that ill thought-out regulations cost businesses time and money - which is why it devised the Red Tape Challenge. But sometimes the regulations are fine, it is inconsistent, inappropriate or overlapping enforcement that is the problem.
"Focus on Enforcement gives all businesses, but especially smaller and medium sized firms that often feel the disproportionate weight of inspection and compliance, the chance to make a real difference to the way regulators visit, inspect and advise business and enforce the law."
##
Improving enforcement
The Budget announced the first three reviews, covering:
chemicals
small businesses in food manufacturing
volunteer events.
You can say what experiences you've had, good and bad, how regulatory enforcement operates in these sectors, and how it could be improved.
The Government also wants your ideas for future reviews - suggest areas of enforcement you would like to scrutinise in a future review.
In return the Government will:
use your feedback to help choose the next topics reviewed
provide at-a-glance information on national and local regulators
report back on what was found and what action will be taken as a result.
##
Links
Published 23 March 2012