News story
Flanders soil arrives in Britain
The 'sacred soil' from cemeteries of First World War battlefields in Flanders, where many millions died, is being brought to Britain.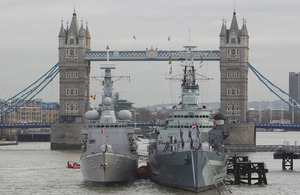 The unique 2-day event in London will see the soil, held in 70 sandbags, taken across the capital and added as a focal point to a new Flanders Fields Memorial Garden.
The garden, based at Wellington Barracks on Birdcage Walk, is being specially created to mark the centenary of the First World War in 2014.
During the course of the summer 1,000 schoolchildren from Belgium and Britain filled sandbags with soil from each of the 70 First World War Commonwealth War Graves Commission cemeteries and battlefields in Flanders.
In a ceremony on Armistice Day, under the arch of the Menin Gate (which commemorates all those British and Commonwealth soldiers killed in the First World War with no known grave), the sandbags were then loaded onto a First World War era gun carriage to begin a journey those who died on Flanders Fields were never able to make.
Yesterday the soil arrived in London on the Belgian Navy frigate Louise-Marie. The ship passed under Tower Bridge, raised fully for the occasion, and moored alongside HMS Belfast on the Thames.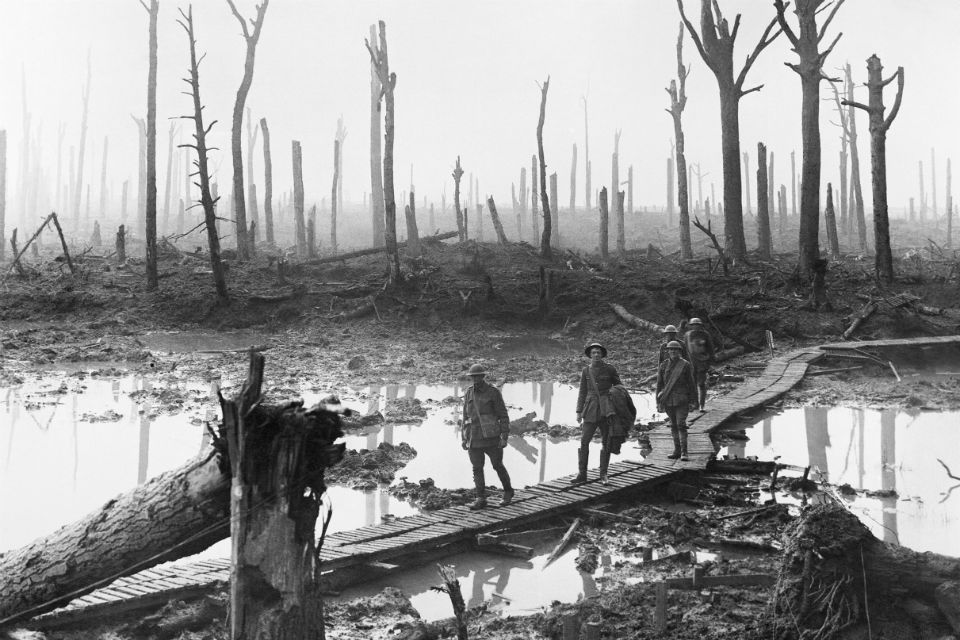 Today the sandbags will be carried on a gun carriage of the King's Troop Royal Horse Artillery and escorted by the Household Cavalry Mounted Regiment through central London.
The solemn procession will arrive at the memorial garden at Wellington Barracks via major London landmarks such as Tower Bridge, St Paul's Cathedral, Trafalgar Square and Buckingham Palace.
There will be a special service following the procession where the 'sacred soil' will be placed with the other soil which will make up the base of the garden, which is located by the Guards Chapel.
The Flanders Fields Memorial Garden, designed by Belgian architect Piet Blanckaert, is intended to be a quiet place of reflection and contemplation.
The central circular bed of the garden will hold the 'sacred soil' that carries the memories of the millions who died, and will have the words of John McCrae's famous poem 'In Flanders Fields' inscribed upon it.
The garden will be opened officially following the London Cenotaph ceremony on 9 November 2014.
Published 30 November 2013