First step to Communications Bill
Seeking your ideas on the future of the communications sector.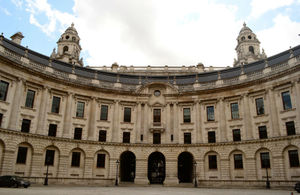 Plans to put the UK communications sector firmly on the path to long-term economic growth are kick-started today, as we call for evidence on how to reduce regulatory burdens and future-proof for the digital age.
This wide-ranging review will reform existing legislation, deregulating where appropriate to make sure the UK communications sector drives growth and innovation. This is the first stage in a comprehensive period of consultation that will inform a Parliamentary Bill.
Keeping pace with change
The review asks for views on how a communications regulatory framework can best keep pace with change, and establish UK communications and media markets as amongst the most dynamic and successful in the world. 
In an open letter, Jeremy Hunt has set out three key themes for consultation:
Growth, innovation and deregulation
A communications infrastructure that provides the foundations for growth
Creating the right environment for the content industry to thrive
In the letter Mr Hunt asks the UK's communications and creative industries, television and radio broadcasters, publishers and other digital industries to consider these themes and to provide information and evidence to help the Government develop its plans before a full Green Paper, is published later this year.
Driving growth and innovation
Jeremy Hunt said:
"Ten years ago few could have predicted the extent to which developments in communications and media technology would influence our lives. Broadband is now available to 70 per cent of UK homes, music downloading has revitalised the singles chart and the power of social media has not only had a major impact on our day to day lives but is influencing political change around the world.
"So the question is how do we stay ahead of the curve? We need to imagine what new technologies will emerge and how broadcasting and telecommunications might look in another 15 years. We want a communications framework that will drive growth and innovation, remove unnecessary burdens and continue to protect consumers and the public."
You can respond to Jeremy Hunt's open letter online until 30 June. Evidence collected in the review will be used to inform the development of a Green Paper which will be followed by a long period of consultation with a view to producing a White Paper and Draft Bill by April 2013.
Further information
Published 28 June 2012