First communities to use powers to bring growth, jobs and homes to their neighbourhoods
The first communities to test radical new rights to give local people much greater ability to shape development in their area have been announced…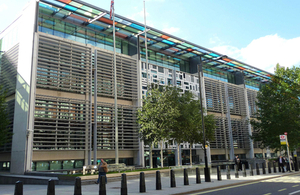 The first communities to test radical new rights to give local people much greater ability to shape development in their area have been announced today by Decentralisation Minister Greg Clark.
Seventeen communities - a mix of cities, urban and rural areas - will spearhead a trial of neighbourhood planning, a powerful new right being introduced in the Localism Bill.
Neighbourhood planning is a key reform designed to create the conditions for communities to welcome growth by giving local people a real voice in deciding the look and feel of development in their area; from determining the locations of shops, offices and schools to setting standards of design for new housing.
Local people will for the first time be able to decide the types of development given automatic planning permission through a Neighbourhood Development Order. If approved by a local referendum, a council will need to adopt a neighbourhood plan providing it is line with wider ambitions for growth in their area.
Neighbourhood planning complements reforms announced in the Budget to ensure the planning system does everything possible to support economic growth and sustainable development. These measures include allowing communities to share directly in the benefits of growth through the New Homes Bonus.
Greg Clark said:
Planning has increasingly become one of the most contentious issues in Britain, with communities becoming pitted against development. Often the reason is that local people feel alienated from the planning process, with no influence over changes to their area.

Neighbourhood planning will help to reverse that position by giving communities the ability to shape development in their area rather than being dictated to.

Localism and growth will go hand in hand. By giving local people a greater say together with new incentives to share in the benefits of growth, our reforms will help to create the conditions where communities begin to welcome development rather than resist it at all costs.
The 17 neighbourhood planning front-runners will be led by Local Authorities who will work with community groups and parish councils to prepare draft plans and Neighbourhood Development Orders.
They include:
The London Borough of Southwark which will work with the community to develop two Neighbourhood Plans in adjoining Bankside and Bermondsey that will provide more homes, improve housing conditions and bring more employment. The community is eager to ensure new development meets their needs.
Blaby District Council in Leicestershire which will work with the Blaby South Community Forum, an active local group eager to support growth to improve local infrastructure. They are keen to allow development of a retirement village.
West Dorset District Council which will work with Cerne Abbas Parish. This village of around 750 people is eager to bring new housing to the area and to consider redeveloping their primary school site to help fund a new school.
Each of the 17 areas will receive £20,000 towards developing their plan from a £1m fund set up to help communities eager to trial neighbourhood planning
A further 33 grants of £20,000 will also be awarded from the fund to projects that applied to be front runners. This is to help them carry forward their plans on their own.
Notes to editors
The Neighbourhood Planning Front Runners will prepare planning documents in close collaboration with community groups and parish councils. These documents will be prepared under the current legal and policy framework ahead of the new provisions for Neighbourhood Planning that will be introduced through the Localism Bill. Neighbourhood Planning will be a radical new right being introduced in the Localism Bill. A plain English guide to the Bill can be found at www.communities.gov.uk/publications/localgovernment/localismplainenglishguide.
When the provisions of the Localism Bill are enacted, Neighbourhood Plans will give communities a much greater say on what gets built, but must be in line with wider ambitions for growth in the council's development plan.
Local people will be able to define types of development which will have automatic planning permission. This is known as a Neighbourhood Development Order.
If approved by a local referendum, the Neighbourhood Plan will need to be adopted by the council.
The 17 Front Runners involve Local Planning Authorities for: * Birmingham City Council - Balsall Heath (Birmingham) * Bristol City Council - Lockleaze (Bristol) * London Borough of Southwark - Bermondsey * London Borough of Sutton - Hackbridge * North Tyneside Council - North Shields Fish Quay * Wirral Borough Council - Devonshire Park * Allerdale Borough Council - Cockermouth * Blaby District Council - Blaby * Cherwell Borough Council - Banbury * Exmoor National Park Authority - Lynton * Gedling Borough Council - Newstead * Lewes District Council - Ringmer * Northumberland County - Allendale * Shropshire Council - Much Wenlock * Teignbridge District Council - Dawlish * West Dorset District Council - Cerne Abbas * Royal Borough of Windsor and Maidenhead - Bray
Twitter
Keep up to date with the Department by following us on Twitter (external link).
Media enquiries
Visit our newsroom contacts page for media enquiry contact details.
Published 1 April 2011