First cash for neglected neighbourhoods to bring empty homes back into use
The first cash payments to tackle the scourge of empty homes will ensure thousands of properties are lived in once again and breathe life into…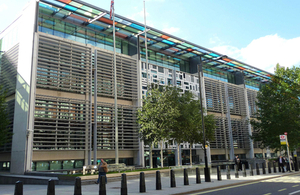 The first cash payments to tackle the scourge of empty homes will ensure thousands of properties are lived in once again and breathe life into scores of neglected neighbourhoods across the country, Communities Minister Andrew Stunell announced today.
Almost £70m of funding for 95 projects will bring over 5,600 properties back into use across the country, far exceeding original expectations of 3,300 homes, and with £30m still to be allocated at a later date. Over half of the projects receiving funding today are in the North and Midlands.
Many of the successful projects will provide housing for people at risk of homelessness, and provide employment to local people, helping them to learn new skills. 
Although the total number of long-term empty homes has fallen to its lowest level since 2004 under the Coalition, there are still 720,000 homes sitting empty across the country - with 280,000 left vacant for six months or more.
Mr Stunell said Ministers are determined to tackle this national scandal, and in the process create more affordable housing and give a new lease of life to neglected neighbourhoods blighted by empty homes.
Communities Minister Andrew Stunell said:
The number of empty homes in this country is a national disgrace - for every two families that need a home there is one standing empty. Too often a blight on communities, these abandoned homes can be transformed to provide much needed affordable housing, create jobs and breathe life back into neglected neighbourhoods.

So I'm delighted to announce today that £70m of Government cash will bring over 5,600 empty homes back in to use across the country - far exceeding our original target and demonstrating excellent value for money.

And with the New Homes Bonus, Empty Homes Premium, and £30m of funding still to allocate, plus a separate £100m scheme for areas with large clusters of empty homes, the Coalition is putting its money where its mouth is and delivering real support to bring these derelict homes back into productive use.
Projects that will receive funding, subject to contract, include:
Ashfield, Nottinghamshire
Almost £3.5m for 345 homes. Ashfield District Council uses a comprehensive empty homes register to map out empty properties street by street. Homes in Ashfield, Newark and Mansfield will be brought back into use through a 'lease and repair' model, and will involve the YMCA and Kirkby Trust, who help homeless 16-25 year olds move on from supported housing.
**Coast and Country Housing, Teeside
**Coast and Country's project is part of a £2.9m allocation for Spirit Partnership Tees Valley for 205 homes. Their innovative project will bring empty homes in Redcar and Cleveland back into use, while also helping unemployed residents to learn new skills for employment. The scheme offers landlords owning long-term empty properties a package of refurbishment work in return for leasing their property to Coast and Country.
**Cross Keys Homes, Peterborough
**Over £1m for 120 homes. Mears Academy, and the award-winning Working 4U project, will both bring empty homes back into use while helping local people gain new skills and become more employable.
Last week Mr Stunell announced a further £50m of Government funding to tackle large clusters of empty homes. Councils who wish to apply will match the funding they receive - bringing the total investment to £100m. Every successful bid must have strong local support and aim to bring at least 100 homes back into use.
Through the New Homes Bonus, the Government is giving councils the same financial rewards for bringing an empty home back into use as building a new one - nearly £9,000 for a band D property. Since the introduction of the New Homes Bonus, councils have benefited from reducing the number of long term empty homes by nearly 38,000, with rewards of £64m as a result.
The Coalition has also brought forward plans to allow councils local discretion to introduce an Empty Homes Premium on properties in their area that have been vacant for more than two years, providing a stronger incentive to get empty homes back into productive use.
Notes to editors
1.  Details of the projects - and the indicative allocations to each project - can be found at: www.homesandcommunities.co.uk/ourwork/empty-homes.
Twitter
Keep up to date with the Department by following us on Twitter (external link).
Media enquiries
Visit our newsroom contacts page for media enquiry contact details.
Published 5 March 2012