Firms urged to work together on switch to IPv6
Ed Vaizey speaks at event examining roll out of new internet protocol.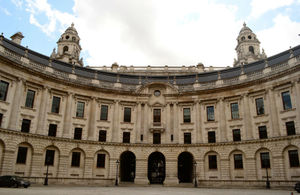 Creative Industries Minister Ed Vaizey has urged internet companies to work together and engage with consumers to make the successful transition to IPv6.
Speaking at the Move Over IPv4 event in London on Tuesday night, Mr Vaizey encouraged the industry to work with 6UK, the organisation set up to help UK organisations adopt the new internet protocol.
The event, at the London Transport Museum, was held to celebrate the end of Internet Protocol version 4, the system currently used for creating IP addresses. The 4.3 billion addresses supplied by this system have nearly been exhausted, prompting the industry to begin moving to IPv6, which uses longer addresses and will therefore create many billions more.
Mr Vaizey also emphasised the Government's commitment to supporting the internet and increasing the availability of broadband throughout the UK.
Further information
Published 24 March 2011