World news story
Fiorentina v Tottenham Hotspur
Advice for fans travelling to Italy for the Fiorentina v Tottenham Hotspur game on 26 February 2015.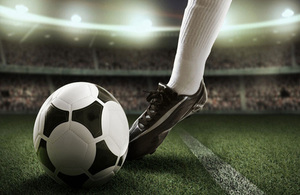 Date: Thursday 26 February 2015
Venue: Artemio Franchi Stadium, Florence
Kick off time: 7pm (local time)
As well as this advice, check out our travel advice for Italy
Passports and visas
Please check your passport and visa details:
you don't need a visa to travel to Italy but you must have a valid passport
remember your European Health Insurance Card (EHIC)
make sure you take out good travel insurance - it could save you a lot of money if you get into difficulties
you must carry ID with you at all times
bring with you a copy of your passport personal details page, in case you lose or have your passport stolen
if you lose your passport, or have it stolen, you will need to get an Emergency Travel Document (ETD) from the British Consulate in Rome which is 1 - 2 hours by train, or from the British Consulate-General in Milan which is 2-3 hours by train
you'll need to supply a police report, flight reservation and 1 photo; the fee is €131
Getting to the stadium
the official meeting point for Tottenham Hotspur supporters is between 4:30pm and 6pm at the Santa Maria Novella railway station
special shuttle buses will be laid on from the meeting area to transfer Tottenham Hotspur supporters to the Artemio Franchi stadium
journey time by bus is around 30 minutes
alternatively there are the regular buses – lines 7, 17, 20 (visit the Ataf Florence transport website for detailed information as bus lines and itineraries might be changed at short notice)
Florence public transport service usually finishes at around 11pm
Florence Taxi rank numbers: +39 055 4390 / +39 055 4242
Alcohol ban
local authorities have enforced a restriction on both the sale and consumption of alcohol in Florence on the 25th and 26th February.
no glass and plastic bottles, cans, poles, drums, megaphones, flares and pyrotechnics
All premises selling alcohol must close at midnight on 25/2 and on 26/2 in the historic city centre (Unesco site) and inside the ring roads, left and right banks of river Arno as well as in the surroundings of the stadium on 26/2.
The sale of all alcohol for take away purposes including beverages in tins and bottles is banned in the historic city centre from 2pm until midnight of 25/2 and from 2pm until midnight of 26/2 in the stadium area; from 2pm to 6pm on 26/2 in Santa Maria Novella railway station and the area outside it (official meeting point).
from 2pm of 25/2 to 4am of 27/2 it is forbidden to carry large quantities of alcohol above the quantity deemed for individual use and its consumption in public streets.
Public transport information
Local information and transport links:
At the match
Advice for when you're at the match:
access to the stadium might be slow; there will be ticket checks and you should have your passport with you; body searches may take place at the entrance to the turnstiles
to avoid a last minute bottleneck you should aim to arrive at the stadium early
Tottenham Hotspur supporters will access the stadium via Gates T13 and T14 (sectors OS1 and OS2 – aka il Formaggino); they will be issued with tickets indicating their names
at the first checkpoint there will be a storage facility to leave forbidden objects (€2.00 per item)
supporters will be asked to show their original passport which will be checked against a list of registered supporters provided by Tottenham Hotspur FC
most registered Tottenham Hotspur supporters are expected to arrive on the day of the match and return to the UK by commercial flights the following day
please refer to the Tottenham Hotspur FC official website for detailed information about ticket booking and local arrangements
coaches and buses at the Santa Maria Novella railways station . A meeting area will be organised to transfer supporters from the city centre to the stadium
as a public safety measure, Tottenham Hotspur supporters are likely to be held back for around 30 minutes after the final whistle
shuttle buses will escort them back to the city centre/ Meeting point
Tips
Helpful tips for the local area:
as in any other city, beware of pickpockets and bag snatchers at airports, railway stations, around the town historical centre and when using public transport
only carry what you need; leave spare cash and valuables in hotel safety deposits and never leave valuables or anything visible in cars
British Embassy address
Consular Section,
British Embassy,
Via XX Settembre 80, Rome

Telephone: 06-4220 2431 (24 hrs)
Public opening hours: 9am – noon and 2pm - 5pm
Consulate-General, Milan Via San Paolo 7, Milan
Telephone: 06-4220 2431 (24 hrs)
Public opening hours: 9:30am – 12:30pm and 2pm - 4pm Monday and Friday
Emergency services numbers
Fire/Police/Ambulance:
Emergency ambulance and medical services: 118
Police (Carabinieri): 112
Fire Brigade: 115
Useful links
Follow us on Twitter @UKinItaly
Published 17 February 2015
Last updated 25 February 2015
+ show all updates
Urgent: change in rules concerning alcohol sale and consumption.
First published.