News story
Final Type 45 destroyer commissioned
HMS Duncan, the sixth and last of the Royal Navy's new-generation Type 45 destroyers, has been formally commissioned into the fleet.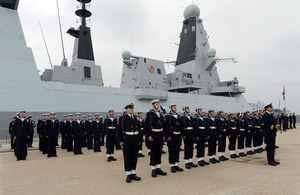 Hundreds of guests, including families of the 190-strong ship's company, attended a 'christening' ceremony yesterday, 26 September, at Portsmouth Naval Base to mark the ship's transition into front line service.
The event marks a significant milestone for the fleet of Portsmouth-based Type 45s – the most powerful ships ever built for the Royal Navy.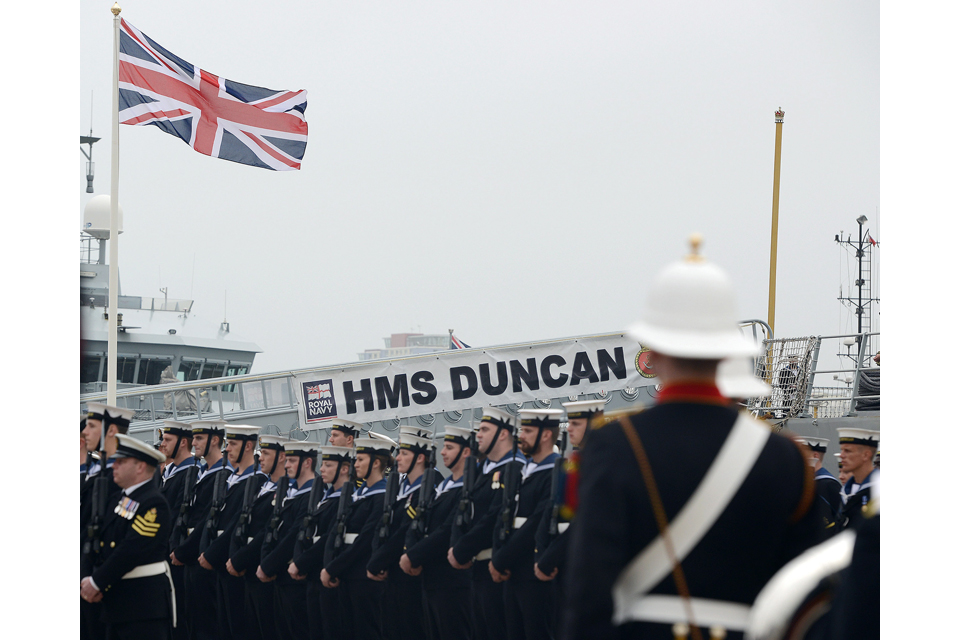 The first Type 45, HMS Daring, was commissioned in July 2009 and has been followed by her sister ships Dauntless, Diamond, Dragon, Defender and now Duncan.
Principal guests at the commissioning ceremony included Lady Marie Ibbotson – the ship's sponsor who launched the vessel at BAE Systems' Govan shipyard on the River Clyde in October 2010 – and First Sea Lord Admiral Sir George Zambellas. Dignitaries from the ship's affiliated cities of Belfast and Dundee and veterans from the last HMS Duncan – a Type 14 frigate in service between 1957 and 1985 – were also present.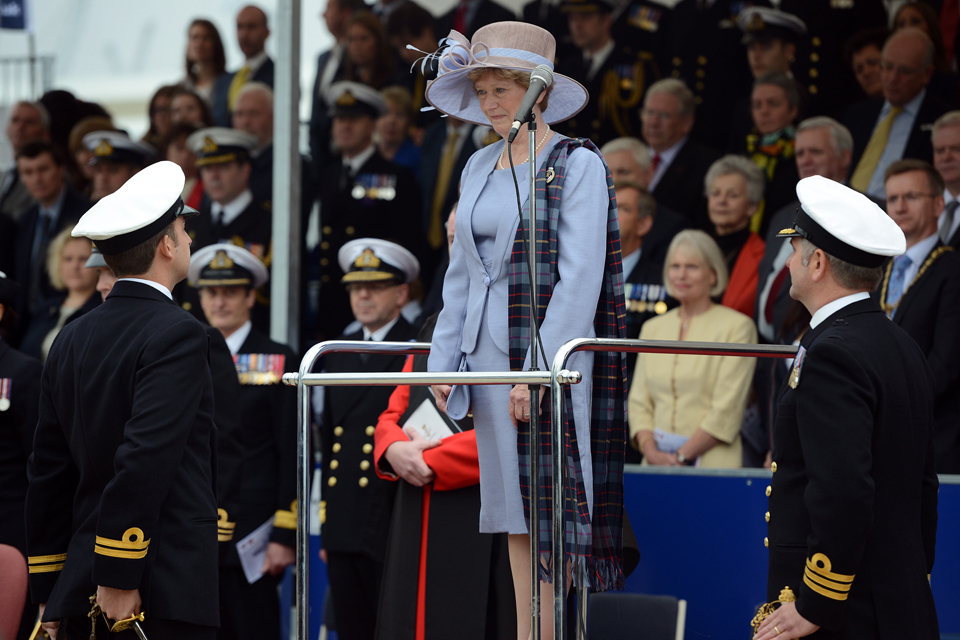 Commander James Stride, Duncan's Commanding Officer, said the event was a proud moment for all personnel serving on the ship:
The commissioning ceremony marks a major milestone in the life of HMS Duncan. We are delighted that it can be shared with so many distinguished guests, friends, family, affiliates and former Duncanites.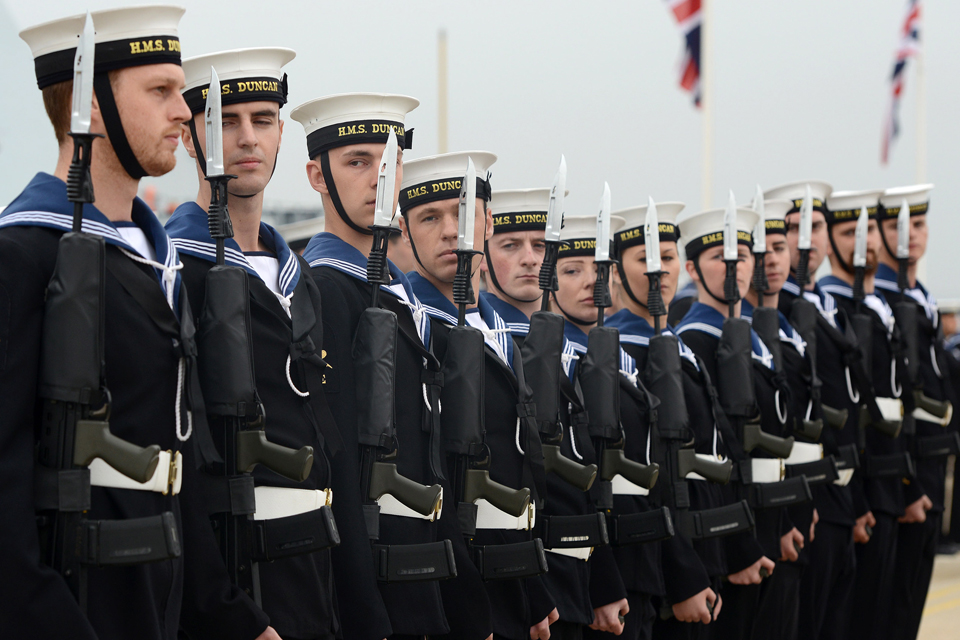 The hour-long ceremony was rounded off in traditional Royal Navy fashion with the cutting of a commissioning cake. Performing the honour was the commanding officer's wife, Emma, along with the youngest member of the ship's company, Logistician (Steward) Clancey Welford, aged 18.
The first 4 Type 45s have already experienced life on operational deployments and the fifth, HMS Defender, is due to deploy for the first time next year.
Now commissioned, HMS Duncan will continue an intense period of trials and training around the UK lasting well into next year before being ready to undertake operational tasking along with her sister ships around the globe.
Published 27 September 2013