Fight against drugs to benefit from £125m
Users are being helped to kick their habit and lead drug free lives with help from the government.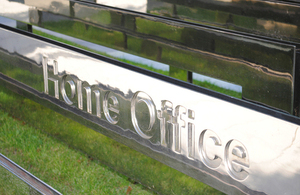 The Home Office and Department of Health have committed £125m over the next financial year to the fight against drugs in England and Wales.
This will support drug testing and management of drug misusing offenders.
Early intervention
James Brokenshire, minister for crime prevention, said: 'Drugs ruin lives and cause misery in communities across the country. It is vital we continue to fund important work that will see us intervene at the earliest opportunity, stopping people from falling into the dangerous and damaging cycle of drug dependency.'
Local areas have been given greater flexibility and freedom around the use of this funding to encourage greater innovation, prioritisation of resources for local needs, and increased focus on improved rehabilitation and recovery outcomes.
Drug strategy 2010
The funding supports the government's drug strategy. The strategy sets out how government will tighten the net on unscrupulous dealers and support drug-free recovery.
Published 16 December 2010