Festival celebrates North West's transport
From classic cars to the latest hybrid vehicles, the Museum of Science & Industry (MOSI) is this week showcasing transport through the ages.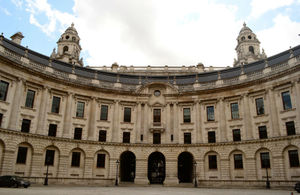 The Transport Festival, which runs until Sunday, is celebrating more than 100 years of the North West's innovations in transport.
As part of the event, former Top Gear presenter Steve Berry has set himself a challenge to use a record 101 different forms of transport in just five days. He set off on Monday and is recording his progress in a blog.
Mr Berry aims to complete his challenge tomorrow, when the museum will also hold its Transport of the Future day, featuring some of the latest electric and hybrid vehicles.
MOSI transport curator Nick Forder said: "The Transport Festival celebrates the incredible range of ingenious vehicles that have been developed over the last 100 years to move us and our things around and the North West's key role in that."
The region has been a pioneer for a number of significant transport developments, including the opening of the first passenger railway between Liverpool and Manchester in 1830. In the 20th century, Manchester became a centre for international competition cycling and the Velodrome is now an important training centre for Olympic cyclists such as Chris Hoy.
This weekend the Transport Festival will celebrate the humble bicycle with mountain biking challenges and a retro bicycle picnic.
The museum is also currently home to a unique Harley-Davidson exhibition and will mark the anniversary of the death of Harley-Davidson fan Elvis on 16 August with live performances of his music.
Further information
Published 19 August 2011