News story
Female submariners make history
Three women have become the first females to serve in the Royal Navy Submarine Service.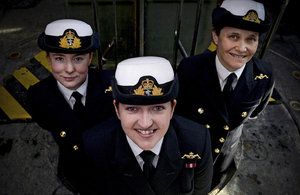 Pioneering lieutenants Maxine Stiles, Alex Olsson and Penny Thackray have become the first women to serve on a submarine in the 110 years of the 'Silent Service'.
Following months of specialised training, the 3 women have each earned their 'dolphins' badge; the hard-won and much-prized symbol of a submariner.
Defence Secretary Philip Hammond said:
I am delighted to be able to congratulate our first ever female submariners and wish them all the best in their future careers.

Our armed forces offer an enormous range of opportunities and careers, no matter what your gender. This is another important step forward as we strive to make sure our armed forces better represent the society we serve.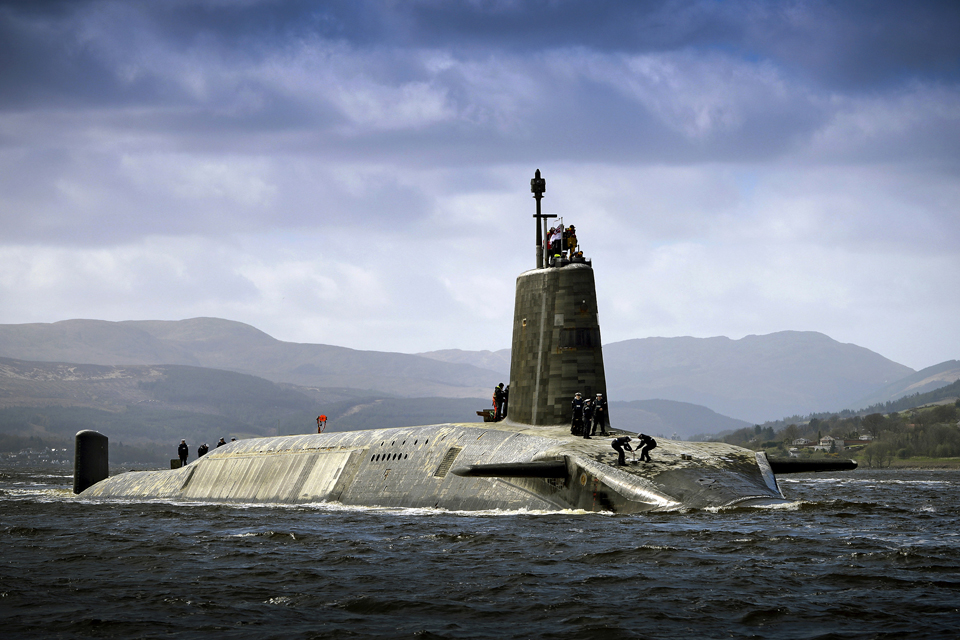 During the rigorous training, previously only undertaken by men, the 3 female officers conducted operations on HMS Vigilant, a Vanguard Class submarine, learning how to run the complex systems on board that keep our country safe.
The final hurdle was a robust examination programme, culminating in an intensive board with the commanding officer, which they all passed with flying colours.
All 3 women will now embark on careers in the Submarine Service, working in support of our continuous at-sea deterrent, the ultimate guarantee of our nation's security.
Lieutenant Maxine Stiles, one of the newly-qualified female submariners, said:
I am immensely proud to wear the dolphins and say that I am now a part of the Submarine Service, with its great tradition and ethos.

My first deployment at sea on a nuclear submarine is one I'll never forget. It was a challenging but hugely rewarding experience. It was a unique experience but one that I hope becomes commonplace for many future female submariners.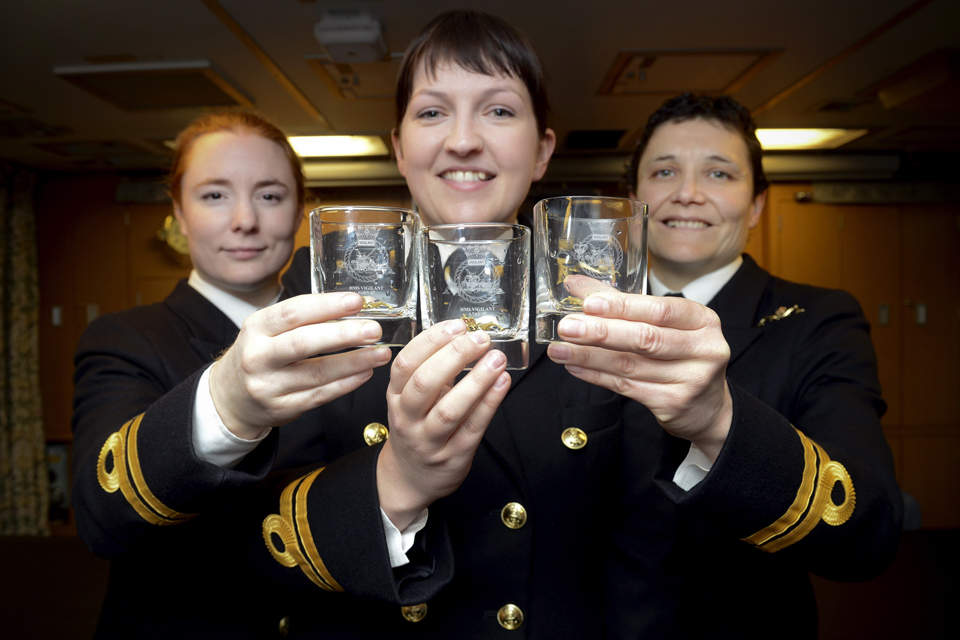 The role of women in the Royal Navy has changed drastically over the years: 20 years ago they began serving at sea in surface ships, and in 2011 Philip Hammond lifted the ban preventing women from serving on board submarines.
Women can now serve in all of the Royal Navy's seagoing branches, demonstrating the service's commitment to making sure all its personnel have the same opportunities, with exemptions only made where there is a clear operational need.
The 3 officers will now all take up their new positions: Lieutenant Stiles will continue in her logistics officer post on board Vigilant; Lieutenant Olsson is undertaking deputy weapons engineering officer training; and Lieutenant Thackray will become an education officer.
Published 5 May 2014