News story
Fee-free basic bank accounts benefit over 4.1 million customers
Over 4.1 million customers have opened completely free basic bank accounts thanks to a government led initiative.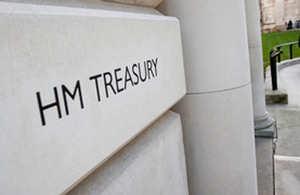 The UK's 9 biggest retail banks are providing completely free basic bank accounts to over 4.1 million customers following a government led initiative to boost financial inclusion and ensure universal access to fee-free bank accounts.
Thanks to the government's 2014 basic bank accounts agreement, consumers who might have previously been at risk of running up overdrafts and big bank charges can now open basic bank accounts that have all the functionality of a standard bank account but are fee-free, ensuring they can avoid charges for things like failed payments.
The new standard, agreed by the government and industry in late 2014, mean that over half of the UK's 8 million basic bank account users are benefiting from fee-free banking, according to statistics published for the first time today.
Published for the first time today (12 December 2016), as part of the government's ongoing commitment to boost awareness and ensure that the banks are providing the services they agreed, the statistics cover the period January 1 to June 30 2016 – the first 6 months that all 9 banking groups offered basic banks accounts under the agreement.
The key findings are:
there are just under 8 million basic bank accounts open in the UK and of those, over 4 million already meet the 2014 agreement standards
since the 2014 agreement came into force on January 1 2016, nearly half a million basic bank accounts have been opened in the UK
all of the basic bank accounts at 7 of the 9 participating banks are consistent with the 2014 agreement
Lloyds and Nationwide have opened the most new basic bank accounts in the first half of 2016
Lloyds account for almost half of the basic bank account market
Nationwide, Clydesdale and Yorkshire and Co-op also have a larger market share of basic bank accounts than personal current accounts
Economic Secretary to the Treasury, Simon Kirby said:
Ensuring consumers have access to the financial services they need is a vital part of our plan to build an economy that works for everyone.

That is why I am delighted nearly half a million people have opened fee-free basic bank accounts since January.

There is still more to be done and I am determined to work with the industry to boost financial inclusion and make sure people have the resources they need to manage their finances.
Basic bank accounts have been available in the UK for over a decade, aimed at supporting financial inclusion for those without a bank account. Previous industry agreements on basic bank accounts were not prescriptive, but established that basic bank accounts should not charge the customer for everyday transactions, and should not be able to go overdrawn.
The design of the basic bank accounts offered by firms was first set out in a voluntary agreement between the industry and government in late 2014, which firms implemented in the course of 2015. The agreement required banks to offer fee-free banking from January 1 2016. Basic bank accounts are available to customers who either:
do not have a bank account
are ineligible for a bank's standard current account
The 9 banks offering basic bank accounts are:
Barclays
Clydesdale and Yorkshire Bank
Co-operative Bank
HSBC
Lloyds Banking Group (including Halifax and Bank of Scotland brands)
Nationwide
Royal Bank of Scotland (including NatWest and Ulster Bank brands)
Santander
TSB
Published 12 December 2016