FCO statement on Mau Mau court judgement
A Foreign Office spokesperson said the British Government is disappointed with today's Mau Mau court judgement.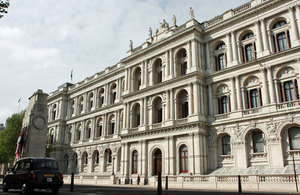 "The judgment was not a finding of liability but a procedural decision following a preliminary hearing on limitation, which allows the cases to go to a full trial.
The judgement has potentially significant and far reaching legal implications. The normal time limit for bringing a civil action is 3 to 6 years. In this case, that period has been extended to over 50 years despite the fact that the key decision makers are dead and unable to give their account of what happened. Since this is an important legal issue, we have taken the decision to appeal. In light of the legal proceedings it would not be appropriate for the Government to comment any further on the detail of the case.
At the same time, we do not dispute that each of the Claimants in this case suffered torture and other ill treatment at the hands of the Colonial Administration. We have always said that we understand the pain and grievance felt by those, on all sides, who were involved in the divisive and bloody events of the Emergency period in Kenya, and it is right that those who feel they have a case are free to take it to the courts.
Our relationship with Kenya and its people has moved on since the Emergency period. We are now partners and the UK is not only one of the largest bilateral donors in Kenya, but also Kenya's biggest cumulative investor, and a key partner on security and other issues of benefit to both countries. Our people to people ties are and will remain strong and deep."
Published 5 October 2012