News story
FCO Minister welcomes re-opening of Kaesong Industrial Complex
Following the re-opening of the Kaesong complex, Foreign Office Minister Hugo Swire expressed hope for the future on the Korean peninsula.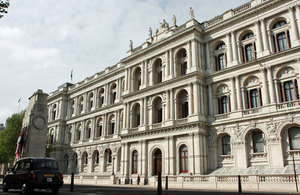 After months of inactivity, the area opened again for workers this morning. Hugo Swire said:
I welcome the re-opening of the Kaesong Industrial Complex today. Kaesong is a valuable confidence building measure between North and South Korea, which stands to benefit both parties. I am pleased that they have re-established their joint work. This will be an important step in building mutual trust.
Further information
Follow the Foreign Office on twitter @foreignoffice
Follow the Foreign Office on facebook and Google+
Published 16 September 2013