Press release
Fast-track law to restore police bail powers
A fast-track law to restore bail powers to the police was announced today by Home Secretary Theresa May.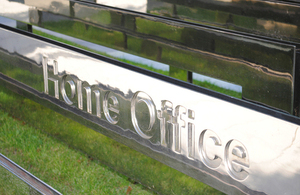 The police (detention and bail) bill will be pushed through the commons in just one day to reverse a high court ruling which effectively overruled 25 years of policing practice.
Police forces will be protected from compensation claims arising from the original court verdict by a provision contained in the bill, which make the new powers retrospective.
Home Secretary Theresa May said:
'The ability to bail suspects is a crucial part of how the police investigate criminals and protect victims.
'I will always give police the powers they need to protect the public, that is why emergency legislation is required.'
The bill will pass to the lords early next week, with royal assent expected soon afterwards.
Notes to editors
The full text of the bill will be uploaded to the Parliament website

For more information, call our newsdesk on 020 7035 3535.
Published 5 July 2011