Government response
Farm Terrace allotments: judicial review
Government response to the judgement of the judicial review on the Watford allotment disposal order.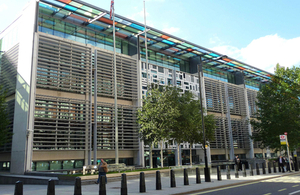 Minister for Communities Stephen Williams said:
This scheme has been supported by the local council, the local MP, Richard Harrington, and Watford's elected Mayor, and would deliver new NHS hospital facilities, significant regeneration, as well as replacement allotments.

The department took the decision based on the evidence provided by the council at the time. The High Court has rejected the legal challenges, apart from one narrow point of law on the council not updating the department on a potential change to the regeneration plans. There is no suggestion that this was the fault of the department. It is now up to the council whether they wish to put forward the application for reconsideration.

This government actively supports allotments and food growing. Since 2010, where this government has consented to the disposal of allotments, alternative plots have been provided, and the total amount of allotment provision has actually increased as a result. Surveys by the National Allotment Society show that over 2,000 new allotment places have been created in last few years, and allotment waiting times have fallen.
Read Stephen Williams' full answer to the parliamentary question on allotments given on 14 May 2014.
Published 31 October 2014