Faiths in Action funding to strengthen local communities
Faiths in Action has awarded funding to over 100 organisations to run local inter faith projects, helping to strengthen neighbourhoods across England.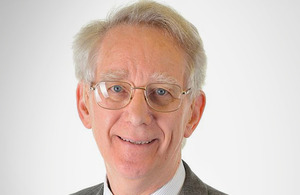 As well as boosting integration, the grants will spur social action by faith communities, helping to create communities in which people from different backgrounds work together to achieve common aims.
The Faiths in Action programme, managed by the Community Development Foundation and sponsored by the Department for Communities and Local Government, creates opportunities for dialogue and collaboration between different faith groups within local communities.
Communities Minister Andrew Stunell said:
"Inter faith activity is an important component of the Big Society we want to build, in which people work together for the common good. If we want to live in a truly integrated society, we need opportunities for people from diverse backgrounds to come together - not just to better understand each other but also to work towards shared goals that benefit the whole community.
"The Faiths in Action funding supports a great many projects that provide these valuable opportunities and I wish the beneficiaries of this round of funding every success with their endeavours."
Social action
Since its launch in 2008, Faiths in Action has awarded funding to a total of 428 projects, engaging youth, women, the elderly and other members of the community in a huge variety of social action and relationship building projects. Diverse as they are, all projects have one overarching aim: to build better understanding among people of different faiths and those of no faith.
Published 2 September 2010