Faith Engagement Adviser appointed
Colin Bloom has been appointed as Faith Engagement Adviser at the Ministry of Housing, Communities and Local Government.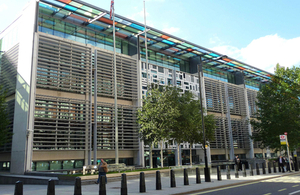 As Faith Engagement Adviser, Colin will lead a review into how best the government should engage with faith groups in England.
The adviser will make recommendations to the Communities Secretary about how the government can best celebrate and support the contribution of faith groups, break down barriers and promote acceptance between faiths, and promote shared values while tackling cultures and practices that are harmful.
Colin Bloom biography
Colin Bloom has held a substantial number of roles in politics which have focussed on working towards greater representation of faith in politics.
His previous roles have included: Executive Director of the Conservative Christian Fellowship and Director of Christians in Politics
These previous roles have allowed Mr Bloom to develop and demonstrate skills that have helped to promote the fair and equal treatment of faith and religion in politics.
Office address and general enquiries
2 Marsham Street
London
SW1P 4DF
If your enquiry is related to COVID-19 please check our guidance page first before you contact us - https://www.gov.uk/guidance/coronavirus-covid-19-guidance-for-local-government.

If you still need to contact us please use the contact form above to get in touch, because of coronavirus (COVID-19). If you send it by post it will not receive a reply within normal timescale.
Published 10 October 2019