Extraordinary Heroes Exhibition at Imperial War Museum
Gallery funded by Lord Ashcroft tells a story of leadership, sacrifice and endurance in extreme situations.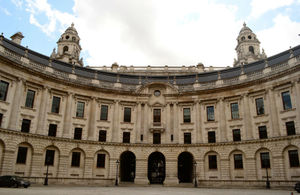 The Extraordinary Heroes exhibition at the Lord Ashcroft Gallery, opens today at the Imperial War Museum London.
The exhibition houses the world's largest collection of Victoria Crosses (VCs), built up by Lord Ashcroft since 1986.
The 164 awards, which range from the Crimean to the Falklands wars, will go on public display for the first time alongside 48 VCs and 31 George Crosses (GCs) already held by the Museum. The VC is Britain and the Commonwealth's premier award for extreme gallantry in the face of the enemy, while the GC is Britain's most prestigious civil decoration.
Stories behind the heroes
Alongside the precious award groups in the gallery will be many objects on display for the first time, from diving suits to bomb-damaged backpacks. Significant new commissions for the museum and interactive multimedia displays tell the extraordinary story of how these awards came about. Overlooking all this, a life-size shark hangs from the gallery ceiling, vividly recreating the situation faced by Cadet David Hay GC, who rescued shipwreck survivors from shark-infested Atlantic waters.
The new gallery was paid for by a £5 million donation from Lord Ashcroft. Admission to the Extraordinary Heroes exhibition is free.
Further information
Published 24 December 2010