News story
Extra money to help people leaving hospital
£150 million allocated for investment in social care services that benefit the health system.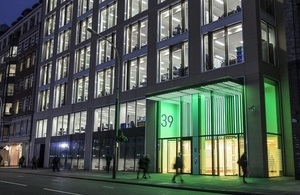 A one-off additional £150m will be allocated to Primary Care Trusts in England, for immediate transfer to local authorities for investment in social care services which also benefit the health system.
This additional investment will enable local services to discharge patients from hospital more quickly and provide effective ongoing support for people in their own homes.
The aim is to reduce the pressure on health services, and particularly hospitals during the winter period.
£20m additional Disabled Facilities Grant funding
An additional £20 million will be allocated to the Disabled Facilities Grant for 2011/12, to help more people with a disability to access the aids and adaptations they require to live independently at home, saving them from an unnecessary stay in hospital or going into residential care. Allocations will be confirmed shortly by the Department for Communities and Local Government.
As part of the package of measures in the spending review, the Government is providing an extra £7.2 billion over the next four years to local councils so that they can protect services that support vulnerable people.
Published 3 January 2012