Extra funding to pay for new health equipment and buildings
More than £330 million of extra funding will be spent on providing state of the art equipment and facilities to improve services for patients…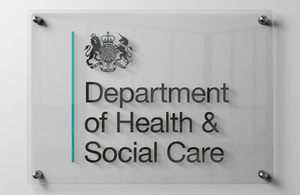 More than £330 million of extra funding will be spent on providing state of the art equipment and facilities to improve services for patients in England, the Prime Minister David Cameron announced today.
Hospitals around the country will get funding for facilities and services such as:
urgent care facilities, including operating theatres and a new accident and emergency department
CT scanners and ultrasound equipment
a new paediatric unit and a dedicated women and children's unit
improved maternity services and equipment, including a new labour suite and ultrasound equipment
improved cancer care and screening, increasing women's access to breast screening equipment
Read the press release.
See the breakdown of spending by strategic health authority (SHA), by type and by region.
Published 6 March 2012