Extra funding to help people with disabilities stay in their home
Housing Minister Grant Shapps has confirmed that despite the tough financial climate, £180m is being given to councils to help them fund home…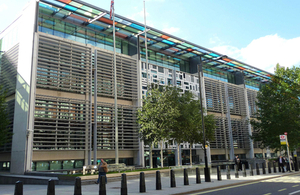 Housing Minister Grant Shapps has confirmed that despite the tough financial climate, £180m is being given to councils to help them fund home adaptations and help those with disabilities live comfortably and independently in their own home.
Publishing details of the local authority allocations for the Disabled Facilities Grant programme in England, he confirmed that an extra £11m a year will be made available from April. The funding is allocated through councils, and the 150 with the highest level of relative need will see the amount they receive go up next year, with other areas continuing to be funded by the same amount.
And Mr Shapps announced that from April the grant will no longer be ring-fenced, giving councils maximum flexibility to support local needs.
The grant is used to help meet the cost of providing adaptations and facilities to enable people with disabilities to stay in their home - whether they are the owner or a tenant. It can be used to provide people with better access to their home and to move around it more freely or to use the essential facilities within their home so that they can manage as independently as possible.
Modifications can include installing ramps or widening doorways for easier wheelchair access; installing a stair lift or providing a downstairs bathroom to improve access to sleeping and sanitary facilities; or adapting heating and lighting controls to make them easier to use.
Changes to make it easier to care for another person who lives in the property, such as a bath-lift for a disabled child, can also be funded.
To ensure that those households most in need benefit, the amount of grant people are entitled to depends on their ability to contribute to the cost of the adaptations, except where the application is for a disabled child or young person under the age of nineteen.
Housing Minister Grant Shapps said:
Being able to remain in your own home has a significant impact upon your health, well-being and feeling of independence. Helping disabled people to live as comfortably and independently as possible in their own homes is a key commitment for this Government.

That is why we are increasing the Disabled Facilities Grant by £11m to £180m a year from April. In doing so, we are showing how seriously we are taking that commitment. And that despite the tough financial times, we will continue to protect those in our society who are most in need.

This funding will also help our Coalition Agreement commitment to help older people to live in their homes for longer through solutions such as home adaptations and community support programmes.
Minister for Disabled People, Maria Miller said:
Our commitment to help support disabled people live independent lives runs at the heart of our welfare reforms and this additional money will help deliver the greater independence that disabled people want.

Working with local authorities, we have also recently launched Right to Control which is a radical shake-up of the way disabled people use state funding, allowing them to buy their own support services or equipment.
Notes to editors
1. The Disabled Facilities Grant is made to Local Authorities under s31 of the Local Government Act 2003 and from April 2011 will be non ring-fenced.
2. Government's contribution to the grants in is £180m a year in total, an increase of 8 per cent compared to 2010-11.
3. The grant can be used for adaptations that provide better freedom of movement into and around the home or to provide essential facilities. An occupational therapist will look at individual circumstances and recommend the type of adaptation(s) needed. Acceptable types of work include:
widening doors and installing ramps

providing or improving access to rooms and facilities - for example, by installing a stair lift or providing a downstairs bathroom

adapting heating or lighting controls to make them easier to use

improving or providing a suitable heating system

providing suitable bathroom or kitchen facilities

improving access to and movement around the home to enable individual to care for another person who lives in the property, such as a child
4. Any eligible disabled person can apply for this grant through their local authority, whether they are a homeowner, private tenant or local authority tenant. The council will arrange for an occupational therapist through social services to visit the home to assess which adaptations are needed.
5. A table showing the grant allocations for each local authority can be found at the following link: http://www.communities.gov.uk/housing/housingolderpeople/.
Twitter
Keep up to date with the Department by following us on Twitter (external link).
Media enquiries
Visit our newsroom contacts page for media enquiry contact details.
Published 3 March 2011