Press release
Extension of Freedom of Information Act to Network Rail
Passengers and the public can request information directly from the authority which runs Britain's rail infrastructure for the very first time from Tuesday 24 March.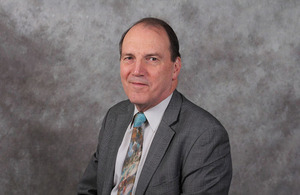 Justice Minister Simon Hughes said the move to bring Network Rail under the Freedom of Information (FOI) Act increases transparency for taxpayers and passengers alike.
Welcoming the move, Justice Minister Simon Hughes said:
I am delighted Network Rail is now covered by FOI. I know that passengers will benefit from this change.

Network Rail should be accountable to those who rely on it, so if things do not run smoothly passengers have the chance to ask questions of those in charge.

I'm completely committed to increasing transparency. We have already extended FOI and brought more than 100 additional organisations within its scope, but there is more to do and we will continue to look how we can extend the act even further.
Network Rail maintains more than 20,000 miles of track in Britain and was reclassified as a public sector body in September 2014. It will now be subject to FOI in relation to its public functions.
Under the new rules, people will be able to ask Network Rail for information about some of the UK's busiest and biggest stations as well as the impact of engineering work across the country.
The government is committed to making more data available to the public and more information is being released under the FOI Act than ever before.
Since 2010, the government has extended the FOI Act to more than 100 additional organisations including academies, companies wholly owned by more than one public authority, the Association of Chief Police Officers (ACPO); the Universities and Colleges Admissions Service (UCAS) and the Financial Services Ombudsman.
Notes to editors
Extending freedom of information to Network Rail will increase transparency for passengers, taxpayers and the public.

The FOI Act was introduced in 2005 and now covers more than 100,000 public authorities in England, Wales and Northern Ireland ranging in size from central government departments to primary schools. More than 400,000 requests for information have been made since it was introduced.

Read the latest Freedom of Information statistics in central government.

For further information on the extension of the FOI Act to Network Rail, contact the MoJ press office on 020 3334 3524.
Published 23 March 2015