News story
Expanded Animal Welfare Committee recruits new experts
Four leading specialists in wild and farmed animal welfare, plus pet welfare, bolster advisory body's work across the UK.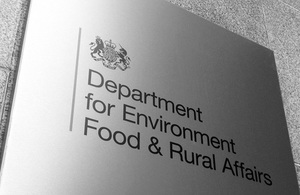 In October 2019, the Animal Welfare Committee (AWC), formerly known as the Farm Animal Welfare Committee, expanded its remit to provide expert and detailed research and advice to Ministers in England, Scotland and Wales, on companion animals and wild animals kept by people, as well as farmed animals.
To support this new expanded remit, four new experts joined the Committee from 1 January 2020:
Dr Pen Rashbass - farm animal welfare
Dr Romain Pizzi - welfare of wild animals kept by people
Professor Sarah Wolfensohn - welfare of wild animals kept by people
Dr James Yeates - welfare of companion animals
The AWC also works closely with the European Forum of Animal Welfare Councils (EuroFAWC).
Published 16 January 2020