Evaluation report of the Youth Justice Liaison and Diversion Pilot Scheme
In 2007 the Department commissioned a pilot programme of six pilot schemes for improvement in health provision within the youth justice system…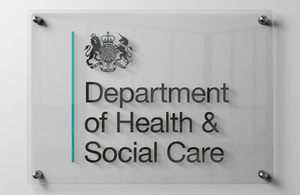 In 2007 the Department commissioned a pilot programme of six pilot schemes for improvement in health provision within the youth justice system and provision of help for children and young people Getting it right for children, young people and families with a range of health needs including mental health and developmental problems, speech and communication difficulties, learning disabilities.  These young people were screened for health needs, supported into services, and where possible diverted away from the formal youth justice system.
The pilot programme was managed in partnership with the Centre for Mental Health and pilot schemes were based in Lewisham, Halton and Warrington, Peterborough, Royal Borough of Kensington and Chelesa, South Tees and Wolverhampton.
Liverpool University was commissioned to produce an independent academic evaluation of the pilots, to measure their effectiveness in improving health and reduce offending behaviour. The final report, published in March 2012, will inform the National Liaison and Diversion Programme, as part of the Government's commitment, to ensure that liaison and diversion services for all ages should be available on a national basis from 2014.
Published 9 March 2012