Evaluation of infection-related technologies published
The three latest evaluation reports from the Department of Health's healthcare associated infections technology innovation programme have been published.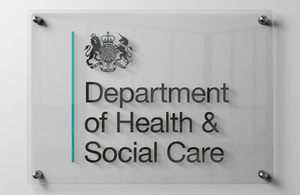 Under the programme, a range of infection-related technologies or products are being evaluated at showcase hospitals to help NHS decision makers and budget holders to target their infection control investments and select effective technologies.
The reports cover:
Calderdale and Huddersfield NHS Foundation Trust's evaluation of the Bio-Cav40 Ultrasonic cleaning system
Southampton University Hospitals NHS Trust's evaluation of Timestrip®, a device that aims to give a visual indication of the dwell-time of in-situ peripheral cannula
Lewisham Healthcare NHS Trust's evaluation of the Kairos Audit Manager, an electronic data capture and reporting solution (EDCRS) that aims to provide a viable solution to surveillance and data handling for IPC departments.
Published 3 November 2011