Europe-wide approach to ending violence against women
Equalities Minister, Lynne Featherstone, was in Brussels this week to raise issues affecting women and the LGB&T community.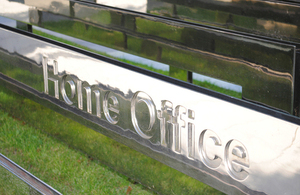 Equalities Minister Lynne Featherstone was in Brussels this week meeting with members of the European Parliament, the European Commission and the European Women's Lobby to raise issues affecting women and the Lesbian, Gay, Bisexual and Transgender (LGB&T) community.
She reiterated the government's determination to work with European counterparts to tackle violence against women and girls, close the gender pay gap and address the challenges faced by the LGB&T community when they move across borders.
Equality of opportunity
In her dual role as Equalities Minister and Ministerial Champion for tackling Violence Against Women and Girls Overseas Lynne Featherstone said: 'Equal treatment is one of the most basic human rights. We have made great progress in the UK towards achieving this goal but there is still a long way to go and we cannot work on our own.
'All members of the EU have a role to play to ensure people are treated fairly and given the same opportunities regardless of gender or sexuality. Violence against women is just one of the obstacles which stops women across Europe from achieving their potential in terms of education, economic participation and political empowerment.
'It is important that we discuss these issues openly and exchange best practice examples of how to tackle them, such as the Government's Action Plan on ending violence against women and girls.'
Action being taken
The UK is already leading the way on these issues.
In March 2011, the UK published 'Working for Lesbian, Gay, Bisexual and Transgender Equality: Moving Forward'
From next year religious buildings will be allowed to host civil partnership registrations.
The government will next year consult on introducing equal marriage for same sex couples
In March we published a 'Call to end violence against women and girls: action plan', setting out 88 actions we are taking across government to ensure we are giving victims the support they need
We are providing over £28 million of stable Home Office funding until 2015 for local specialist services and are providing £900,000 to support national helplines
We are providing up to £10.5 million in grant funding over the next 3 years for rape support centres
The government recently announced it will criminalise the breach of Forced Marriage Protection Orders and consult on whether to make forced marriage an offence in its own right
Published 20 October 2011