World news story
EU Film Festival to feature "riveting, inspiring" UK documentary
Film fans in Ottawa and Vancouver will have a chance to screen the award-winning film 'One Mile Away'.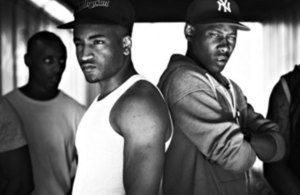 The British High Commission is proud to announce 'One Mile Away' is this year's featured UK film at the European Union Film Festival (EUFF) in Ottawa and Vancouver.
Directed by Penny Woolcock, the film examines how rival gang members from the Birmingham suburbs were brought together after neighbourhood rioting in 2011. Winner of the Best British Film at the 2012 Edinburgh Film Festival, 'One Mile Away' takes you inside the delicate peace negotiations between enemy gang members Shabba (of the 'Johnson Crew') and Flash (from the 'Burger Bar Boys').
"This year, the EUFF has an amazing selection of films," said Tom McSorley, Executive Director of the Canadian Film Institute. "The line-up is particularly outstanding with some of the highest quality films we've ever had. It's an excellent sampling of the extraordinary talent that European cinema has to offer.
In Ottawa, the 28th European Union Film Festival launched 14 November and continues until 1 December at the Auditorium of the Library and Archives Building, 395 Wellington Street.
Tickets are available online or at the door every night of the festival.
The Vancouver edition, now in its 17th year, takes place at The Cinematheque from 21 November to 4 December. The 2014 festival includes entries from 27 of the 28 EU countries. Tickets for the 4 December screening can be purchased online.
Published 18 November 2014