Equalities Minister promotes LGB&T rights across Europe
Equalities Minister Lynne Featherstone has today spoken about LGB&T rights at a Council of Europe conference.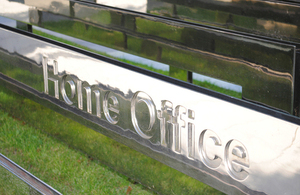 The minister joined Human Rights Commissioner Thomas Hammarberg and President of the European Court of Human Rights Sir Nicolas Bratza to talk about tackling discrimination across Europe.
She told delegates what the UK government is doing to eliminate discrimination, and heard the experiences of other countries.
Change
Lynne Featherstone said: 'It is vitally important that we all ensure that tackling violence and discrimination against LGB&T people remains at the top of our agenda.
'Every country in Europe needs to act as a leader, a catalyst and an advocate for change.
'Too many LGB&T people across Europe still live in fear and have to conceal their sexual orientation or gender identity.
'We need to stand in their shoes and just imagine what life would be like if we could not be open about who we are without being subjected to victimisation or violence.'
Action
Delegates heard that the UK has published action plans on LGB&T and transgender equality, to help beat bullying, discrimination and hate crime. A consultation to remove the ban on same-sex couples having a civil marriage ceremony has also been launched.
LGBT rights are a priority for the UK chairmanship of the Council of Europe Committee of Ministers.
Published 27 March 2012