Press release
Environment Agency revokes Northamptonshire permit
An appeal by Think Environmental Ltd against its permit being revoked by the Environment Agency for a site in Northamptonshire has been dismissed.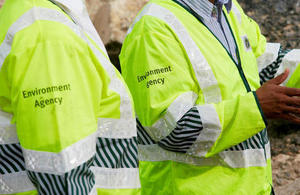 The company ran a bio-drying and waste management centre at Blackbridge Farm, Cranford Road, Burton Latimer which had 2 fires.
In October 2012 Think Environmental was fined a total of £33,000 and full costs of £15,000 for failing to stop smells from the site and failing to remove illegally buried waste on paddock land next to its permitted site.
The fires caused smoke concerns to residents and led to the closure of the A6 on 1 occasion as well as a fish kill on the Alledge Brook.
Its permit was revoked on 23 May 2013 with steps to remove the remaining waste on site.
An appeal against the revocation was heard by The Planning Inspectorate (Dec 13). In upholding the revocation, the inspector Isobel McCretton stated:
Given the sustained non-compliance and offending at the site and failure to comply with a raft of enforcement measures, I consider that the Environmental Permit should be revoked.

The revocation notice was issued after a sustained period of non-compliance with the permit. Advice, warnings, other enforcement action, voluntary agreements and Post Conviction Plans all failed to secure removal of the excess waste from the site and the paddock and compliance with the permit conditions.
She said:
There was a repeat pattern of offending with serious impact on health and the environment. There were ongoing environmental problems at the site and the Environment Agency considered that the appellant was likely to re-offend.
The appeal was made under the Environmental Permitting (England and Wales) Regulations 2010.
Published 16 May 2014