News story
Enteric fever cases decrease for the second year
New figures show a 26% drop in reported enteric fever cases among returning travellers in England, Wales and Northern Ireland.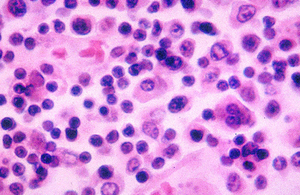 New figures from Public Health England (PHE) show that 354 cases of enteric fever were reported among returning travellers in England, Wales and Northern Ireland in 2012, which is 26% lower than the 480 cases reported in 2011. The figures are published in PHE's annual review "Enteric Fever (typhoid and paratyphoid) in England, Wales and Northern Ireland: 2012 report" published today.
London continues to report the largest proportion of cases in England, although there has been a 38% decrease in cases reported from London in 2012 compared to 2011. In 2012, 93% of all cases were presumed acquired abroad with 70% of these having visited friends and relatives in India, Pakistan or Bangladesh. Just over a fifth of cases were in children aged 16 years and under.
Dr Jane Jones, travel and migrant health expert at PHE said:
Those visiting friends and relatives are most at risk when travelling to countries of their own ethnic origin particularly India, Pakistan and Bangladesh. It is a myth that people who were born in particular countries have immunity to enteric fever.
Dr Vanessa Field, joint director of National Travel Health Network and Centre (NaTHNaC) said:
We urge all travellers to seek travel health advice, and discuss the need for typhoid vaccination, prior to their trip. Typhoid is transmitted through contaminated food and water. Those at higher risk include travellers visiting friends and relatives, young children, long-term travellers, and those exposed to conditions of poor sanitation. Current vaccines against 'Salmonella Typhi' are only 50-80% protective and do not protect against 'Salmonella Paratyphi'. All travellers should practise strict food, water and personal hygiene precautions even if vaccinated.
The main symptoms of enteric fever are headache, general aches and pains, fever, cough and constipation. Later symptoms include rash, diarrhoea, stomach discomfort, lack of appetite and nausea. Anyone displaying symptoms of typhoid fever, either while abroad or when back in the UK, should seek urgent medical attention.
Notes to editors
Information about Typhoid is available from the NaTHNaC website
Since 2003, Visiting Friends and Relatives has been the second most common reason for travel behind taking holidays.
NaTHNaC is commissioned by PHE and promotes standards in travel medicine, providing travel health information for health professionals and the public.
Public Health England's mission is to protect and improve the nation's health and to address inequalities through working with national and local government, the NHS, industry and the voluntary and community sector. PHE is an operationally autonomous executive agency of the Department of Health.
Infections press office
PHE press office, infections
61 Colindale Avenue
London
NW9 5EQ
Published 17 January 2014