World news story
Enjoy the Madrid Gay Pride festival – how to stay safe and have a good time
How to make the most of your time at the festival - read our advice for visitors to the Madrid Gay Pride Festival 2-6 July 2014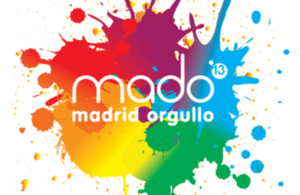 Every July, Madrid is host to the vibrant celebrations of Gay Pride Week, culminating in an impressive parade which this year will be held on Saturday 5 July. Whilst the vast majority of British festival-goers didn't have any problems last year, those that did were mainly due to a lost or stolen passport.
This is the last thing you want to deal with - replacing it can be a hassle, is expensive and could cause you loads of stress. Make sure it doesn't happen to you!
Before you go
Before you set off to Gay Pride Madrid, here are five simple things to do:
Get travel insurance and check what it covers.
Apply for a European Health Insurance Card.
Leave a photocopy of your passport at home and carry one with you.
Tell family or friends in the UK where you'll be staying in Madrid.
Fill in the last page of your passport with your emergency contacts.
When you get there
When you arrive, you'll go out to enjoy the various parties and shows on offer. Make sure you:
Keep your valuables in a safe place – e.g. locked in the hotel safe.
Carry a photocopy of your passport with you and leave the original locked away.
Have one of your cash cards and some cash separate from the rest of your valuables just in case.
Be extra careful in large crowds, keep your cash and mobile in a zipped pocket or bag.
Follow the instructions of the event organisers and Spanish Police whenever necessary.
Hot weather, alcohol or drug use can leave people in a vulnerable state. If you feel unwell, find the nearest local health centre or hospital.
On the way back to your accommodation after a night out, be extra vigilant. Bear in mind you will be tired, which makes you more vulnerable.
Avoid walking home on your own; taxis are readily available in the city.
If something goes wrong
The British Consulate-General in Madrid is available to offer help and support if you have been hospitalised, arrested or are a victim of crime:
For more information in English from the Madrid town council, please visit their website
Contact numbers for the Consulate are 902 109 356 or +34 91 334 2194.
Published 26 June 2014