World news story
England Cricket Tour of Sri Lanka travel advice
The England team will play 5 ODIs, a T20 match and 3 Test matches in October and November 2018.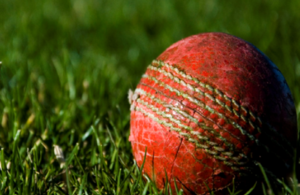 Thousands of fans will travel to Sri Lanka to watch the cricket match this autumn. Here are some tips to help make your visit safe and enjoyable.
As well as this advice we have created, please check out and sign up to our travel advice for Sri Lanka.
Before you go
Make sure you have a valid passport, visa and insurance. There is more information in our Travel Advice. Also follow us on social media for regular updates:
At the matches
Our consular team will be present at most matches, working alongside the Sri Lankan Tourist Police.
Match venues will enforce their standard conditions of entry. Fans should expect to be subject to bag searches before entry. Prohibited items include:
alcohol
glass bottles or breakable containers
metal containers, including canned drinks
items that could be used as weapons or projectiles
flags over 1m x 1m in size
musical instruments/professional camera/video/audio equipment
stadiums reserve the right to refuse entry to anyone who is intoxicated and/or disorderly. Licensing laws are strictly enforced
Staying and travelling in Sri Lanka
There will be an increased demand for flights, trains and hotels during the tour, particularly around the three test matches in November. Plan ahead and book as early as possible to avoid disappointment. Check the Sri Lanka Cricket website and useful information from the Sri Lanka Travel website.
Use a reputable local travel company if you want to hire a car and driver. Road safety standards are worse than in the UK. Keep a close eye on your passport. If you lose it you will need to come to Colombo to apply for an Emergency Travel Document from the British High Commission in Colombo.
If you lose your passport, you'll need to get an Emergency Travel Document from the British High Commission in Colombo. You will need to obtain a police report, travel itinerary, 2 recent passport size photos and any other form of identification, travel to Colombo, pay a fee of £100 before it can be issued – it is not a straightforward process. If you lose your passport, call +94 11 5390639.
Tickets
Ticket information can be found on the Bookmyshow website. Subject to availability, tickets are also available for purchase at grounds.
Local laws and customs
"Be responsible and respectful"
Many religions are practiced in Sri Lanka, including Buddhism, Christianity, Hinduism and Islam. Please be respectful around any religious sites. The majority religion in Sri Lanka is Buddhism, and you should not be photographed with your back to a statue of Buddha (including selfies) as this is seen as highly disrespectful.

There will be two Poya days during the tour (24 October is the Vap Full Moon Poya Day and 22 November is the Il Full Moon Poya Day). A Poya Day is a Buddhist holiday on each full moon. No alcohol will be available for purchase on these days. Public drunkenness may cause offence.

There is a zero tolerance towards all drugs. Penalties for possession, use and trafficking of illegal drugs can result in long jail sentences and heavy fines. Several deaths have been linked to drug use. For further information, please refer to our Travel Advice page.
Diversity
Homosexuality is illegal in Sri Lanka, although there is a well-established LGBT scene in Colombo. Discretion is advised. Find more information on Lesbian, Gay, Bisexual and Transgender foreign travel advice.
Insurance and medication
Insurance
The standard of medical facilities in Sri Lanka varies between government and private hospitals. Make sure you have comprehensive travel health insurance that covers pre-existing conditions and accessible funds to cover the cost of any medical treatment abroad and repatriation. Find advice on getting the right travel insurance.
Useful links and contacts
Emergency contacts
Most visits to Sri Lanka are trouble-free but if you do need emergency assistance, call 118/119 for police and 110 for ambulance or fire services. Government Information Center can be reached at 1919.
Links
British High Commission Sri Lanka
Sri Lanka Meteorological Department
Disclaimer
This information is provided as a general guide and is based upon information provided to the embassy by the relevant local authorities and may be subject to change at any time with little or no notice. The FCO and the British High Commission will not be liable for any inaccuracies in this information. British nationals wishing to obtain any further information must contact the relevant local authority.
Published 17 October 2018