Energy intensive industries to be exempt from new low carbon costs
Alongside the introduction of the Energy Bill (on 29 November), Edward Davey will announce the Government's intention to exempt energy intensive…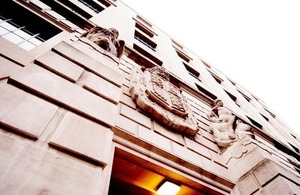 Alongside the introduction of the Energy Bill (on 29 November), Edward Davey will announce the Government's intention to exempt energy intensive industries from additional costs arising from new long term 'contracts for difference' designed to bring on investment in low carbon power plant such as nuclear power stations and wind farms.
The scope of the exemption is currently being considered by DECC and BIS, who will run a consultation in 2013 once the proposed exemption has been further developed. The exemption will require state aid clearance from the European Commission.
A separate £250m scheme to compensate certain energy intensive industries for additional costs associated with the Carbon Price Floor and EU Emissions Trading System is already the subject of a current consultation.
The Energy and Climate Change Secretary said:
"Decarbonisation should not mean deindustrialisation.  Energy intensive industries are an important part of the UK economy, in terms of economic output and employment throughout the supply chain.  There would be no advantage - both for the UK economy and for global emissions reductions - in simply forcing UK businesses to relocate to other countries.
"The transition to the low carbon economy will depend on products made by energy intensive industries - a wind turbine for example needing steel, cement and high-tech textiles. This exemption will ensure the UK retains the industrial capacity to support a low carbon economy."
Business Secretary Vince Cable said:
"Britain is now leading the way to a low carbon economy and investing in exciting growth sectors of the future. By giving an exemption to industries that use high levels of energy, we are ensuring that the transition to the green economy is a genuine win-win for Britain. So this exemption is a critical reform.  It is important that the UK's energy intensive manufacturing industry remains competitive whilst significant investments are made to the UK's energy infrastructure."
Notes for Editors
The Energy Bill aims to bring about a once in a generation transformation of the electricity market from fossil fuel dependent to a more diverse mix including home grown low carbon sources, and in so doing help insulate the UK economy from future global gas prices.
Long term contracts will be agreed with developers of new infrastructure, providing a stable rate of return designed to give certainty and support technologies that are further from the market.  The costs will be levied on energy suppliers, who are expected to pass these on to consumers.  Exempting Energy Intensive Industries from these costs will help British industry compete internationally, benefiting the UK economy and supporting global emissions reductions.
In taking forward the exemption for Energy Intensive Industries, Government will establish a framework to ensure that the costs to other consumers are minimised.
Published 29 November 2012