News story
End Sexual Violence in Conflict Hack
Hackathon on technical solutions to help combat sexual violence in conflict.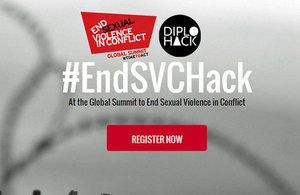 As part of the Fringe at the Global Summit to End Sexual Violence in Conflict, the FCO worked with the Dutch Embassy in London, MakeSense and Chayn to host an End Sexual Violence in Conflict "Hackathon". The "diplohack" brought together developers from across the world alongside diplomats, experts on sexual violence in conflict and NGO representatives to produce technology solutions supporting the 4 aims of the summit:
To improve investigations/documentation of sexual violence in conflict;
To provide greater support and assistance and reparation for survivors, including child survivors, of sexual violence;
To ensure sexual and gender based violence responses and the promotion of gender equality are fully integrated in all peace and security efforts, including security and justice sector reform; and
To improve international strategic co-ordination.
Over 3 days, participants generated ideas for the most useful solutions and then worked in six small teams to turn those ideas into prototypes. They then presented the ideas to a high-profile judging panel.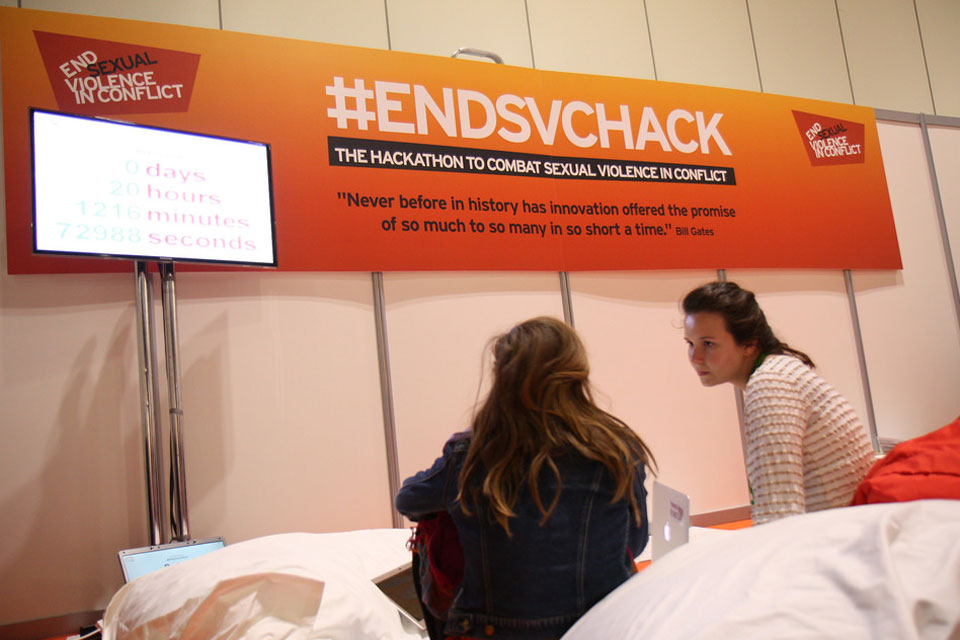 The judges selected "The Promise" as their winning choice, a proposed application to help sexual violence survivors of the Syrian conflict find assistance and protection. An online vote selected "Seekr" as the "people's choice", a proposed database to help NGOs find missing people drawing on facial recognition. The two entries will receive seed funding from the Dutch government allowing them to be developed further. All the solutions developed at the hackathon will also be available under an open license for NGOs and Charities.
This was the second hackathon hosted by the FCO, following one in January 2014 which produced possible apps to support FCO objectives and advised on how we can improve the data we release. The Dutch and Swedish Government have also held a number of "Diplohacks".
Visit the End Sexual Violence in Conflict Hack website find out more about the hackathon and the ideas that were developed.
Published 28 May 2014
Last updated 12 June 2014
+ show all updates
Winning idea announced.
First published.