Embracing the National Living Wage: shops and hotels show the way
Businesses in the hospitality and retail sectors have sought alternative approaches to the National Living Wage which could benefit both the business and the employee.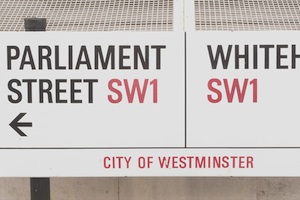 Since its introduction in April, businesses have reportedly found a number of ways to adapt to the National Living Wage - reducing overheads, increasing prices and changing staff terms and conditions to keep the overall pay bill the same. However, according to a new report launched today by the UK Commission for Employment and Skills (UKCES), businesses in the hospitality and retail sectors have sought other approaches which could benefit both the business and the employee.
Today's report outlines the findings from a series of projects supported through the UK Futures Programme which tested how retail and hospitality businesses can help address some of their problems, such as 'talent loss' (not being able to retain staff) and knock-on problems of poor customer service and high recruitment costs, by supporting pay and career progression for low paid staff.
The projects looked to make career pathways clearer to staff; provide support for apprentices to help them overcome barriers to work; change how work was carried out to allow staff to develop a wider range of skills and be more flexible in the workplace; and provide toolkits and guidance for other employers to consider how they can change what they do to improve their business.
The projects showed that businesses can find other ways to cover the costs of the introduction of the National Living Wage by changing the way they run their business, making low paid jobs more interesting to staff and more valuable to the firm, and measuring the difference to customer satisfaction, footfall, turnover and other signals of business performance.
EE, the telecoms giant, worked with The Living Wage Foundation to test a 'Good Jobs' toolkit in its high street stores. It included:
increasing staff hours so the business is operating with 'slack', allowing time for training and greater attention to customers;
training staff to raise their knowledge of EE products; and
enriching the jobs people do to and to develop and use a wider set of skills.
David Botfield, Resource & Capacity Planning Manager at EE, says of the trial:
"The main benefit is that if we uplift people's hours, it gives them stability. EE wants to look after our staff so they'll stay, get that stability, have a career. They can get a mortgage and they're happier. Normally a happier workforce delivers more."
In the hospitality sector, Whitbread, Accor and Mitchell and Butler are among the firms citing improvements in retention and progression of low paid staff when they are provided additional support on first joining the company and with developing a career plan.
Jan Smallbone, Director of Talent Development at Mitchell & Butlers says:
"We have seen some impressive early statistics from our new apprenticeship induction and the support package provided for their first 12 months in role - retention is up 33% from 34% to 67%; this performance is also outperforming our core retail population. We know from feedback that the apprentices and line managers are using the knowledge about their learning styles, the benefits of learned optimism and appreciating differences on a daily basis, in a practical way, in one to one and team interactions. We have high hopes that the benefits will become strategic and cultural in the longer term as organisations adapt to millennials occupying an increasingly higher percentage of our workforce."
Sean Taggart, UKCES Commissioner and owner of a number of small tourism businesses, adds:
"At a time when hospitality and retail businesses are facing pressures from the introduction of the National Living Wage, whilst also absorbing the potential impact of the EU referendum on recruitment, there has never been a greater impetus for businesses to think about raising their game and working with their people to make positive changes that create real benefits for both the company and the individual. This report highlights how this can be achieved and should serve as a blueprint for ambitious employers that are truly committed to working collaboratively with their most important asset, their people."
The report highlights a series of actions for businesses which can help them embrace the National Living Wage and gather a positive impact for the business:
Good recruitment practices help get the right people but also motivates and engages them.
Supporting new staff at the outset can have a big impact on the chance of them staying and becoming a valued employee – saving costs, the inconvenience and impact on customer service of high staff turnover.
Training staff to cover multiple roles can make their working day more enjoyable and businesses benefit from a more flexible workforce.
Sean Taggart concludes:
"For me, it is simple: providing progression opportunities helps firms to retain good staff, develop their workforce and reduce costs. This in turn achieves better quality service and sales along with increased productivity and ultimately more sustainable and successful businesses. Why wouldn't you?"
The full evaluation report for this Productivity Challenge is available on gov.uk.
Published 11 August 2016