World news story
Embassy's joint project with OSCE
Project seminar on international standards on the independence of the judiciary in Ashgabat.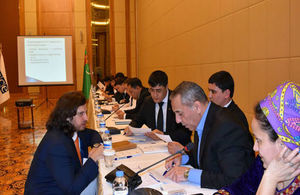 The British Embassy and OSCE organised another seminar on international standards on the independence of the judiciary in Ashgabat as part of a joint OSCE-British Embassy project "Introducing international standards of independence of the judiciary in the criminal justice system in Turkmenistan to national stakeholders."
The seminar took place in Ashgabat on 25-26 January 2018. This was a continuation of two similar seminars held in Dashoguz and Mary in December. The main focus of all three two-day seminars was to address some of the key issues related to judicial independence and public access to justice while sharing international standards and best practice on the independence of the judiciary in the context of criminal justice.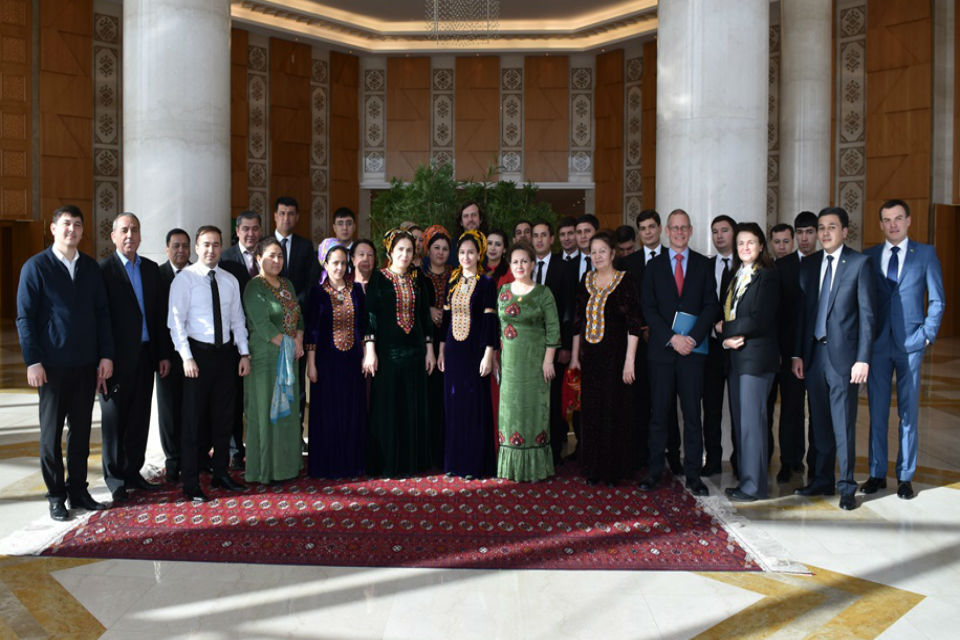 This interactive seminar provided a fruitful forum for representatives of Turkmenistan's judiciary - mainly prosecutors, judges, lawyers and investigators from Ashgabat city and Ahal province (velayat). The discussion was aimed at raising their awareness of the role of independent judiciary in advancing human rights and ensuring legal due process, with emphasis on pre-trial phase of criminal proceedings, as well as enhancing their knowledge of existing international standards. Special attention was also paid to how to engage female judiciary representatives.
Seminar participants shared their experiences, discussed many challenges and proposed solutions to help address these challenges. The keynote speaker, a senior lecturer from the University of Liverpool, Dr Kanstantin Dzehtsiarou, made a particularly valuable contribution to the discussions.
National courts are at the forefront of human rights' protection. Adequate legal training of judges and legal professionals is necessary to ensure that all fundamental rights are effectively protected and implemented at the national level.
The British Embassy will continue to support human rights projects in Turkmenistan and assist the Turkmen Government to implement the National Human Rights Action Plan 2016-2020 through the OSCE and the UN, in particular in the fields of independence of the judiciary and criminal justice.
Published 6 February 2018