Featured
Canadian Ambassador Jocelyn Kinnear gave a statement at the 2022 OSCE Ministerial Council closing session, reaffirming full support for Georgia's sovereignty.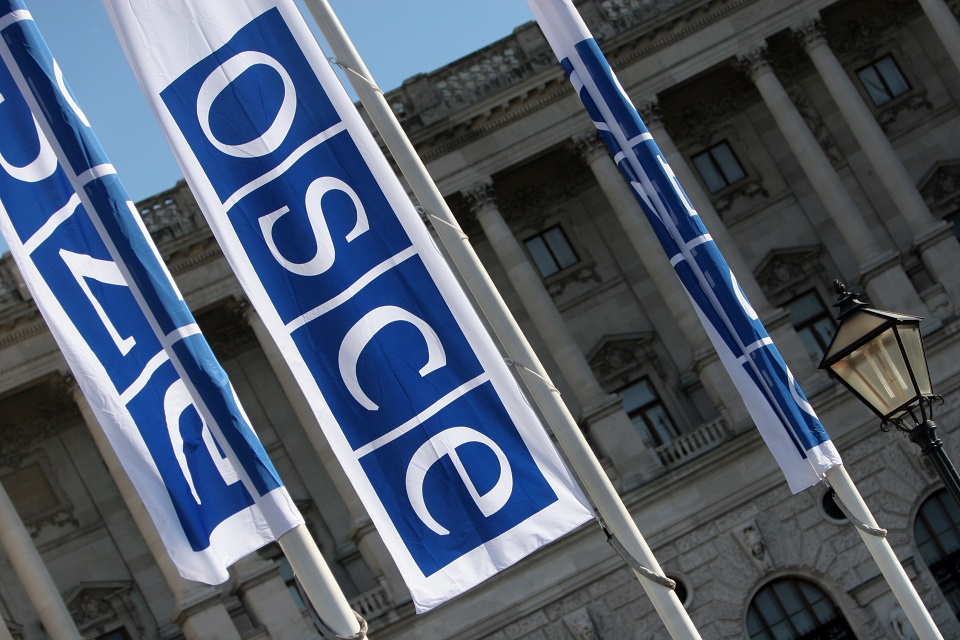 Ambassador Neil Bush condemns Russia's invasion of Ukraine, and stresses that the OSCE and the European security architecture are worth fighting for.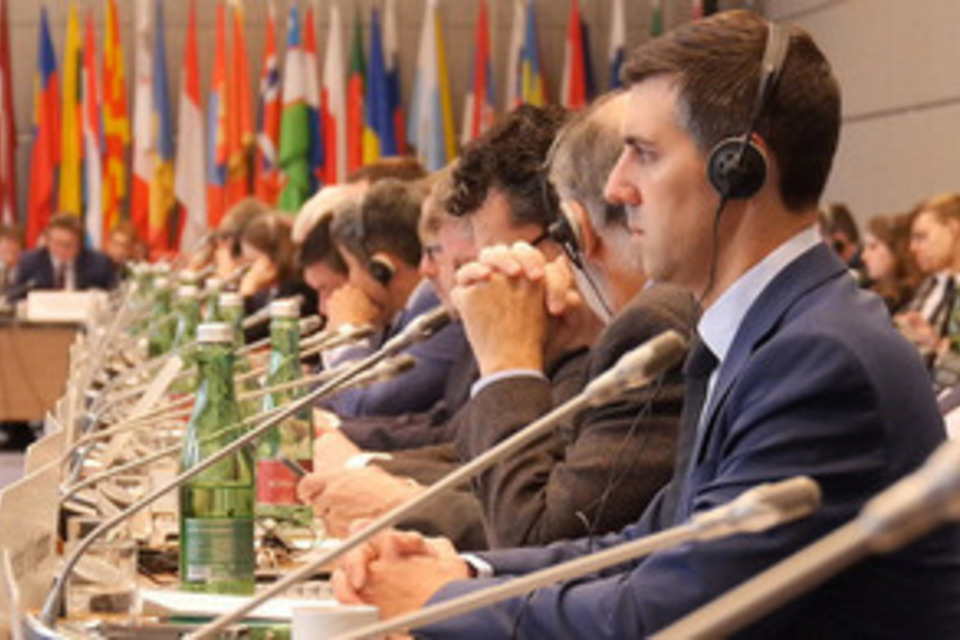 UK Foreign Secretary James Cleverley says the disaster in Ukraine will only end when Russia halts its barbaric war and withdraws fully and unconditionally.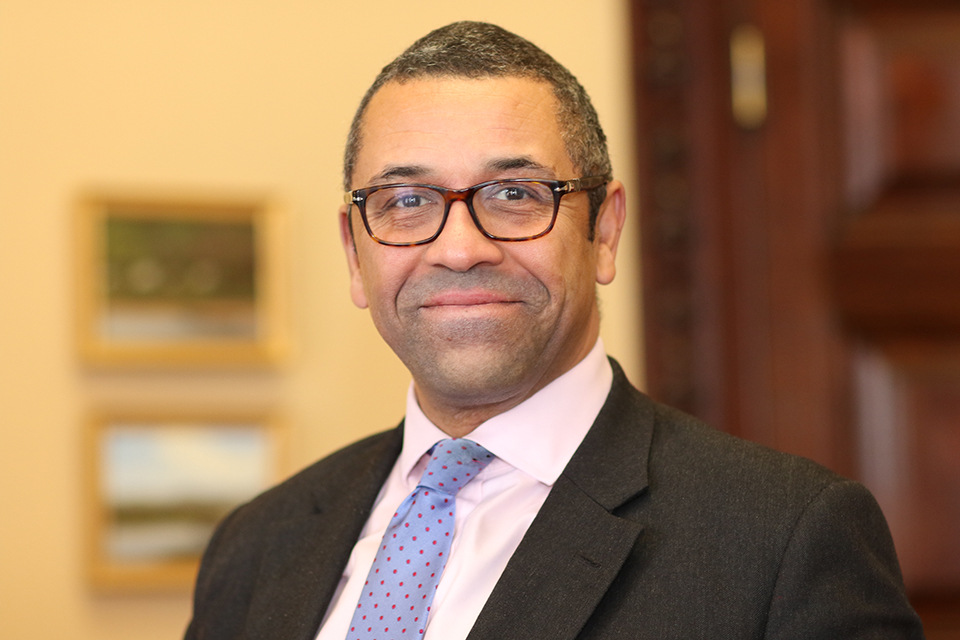 Ambassador Neil Bush stresses that there has been an alarming increase in reports of gender-based violence since Russia's invasion of Ukraine.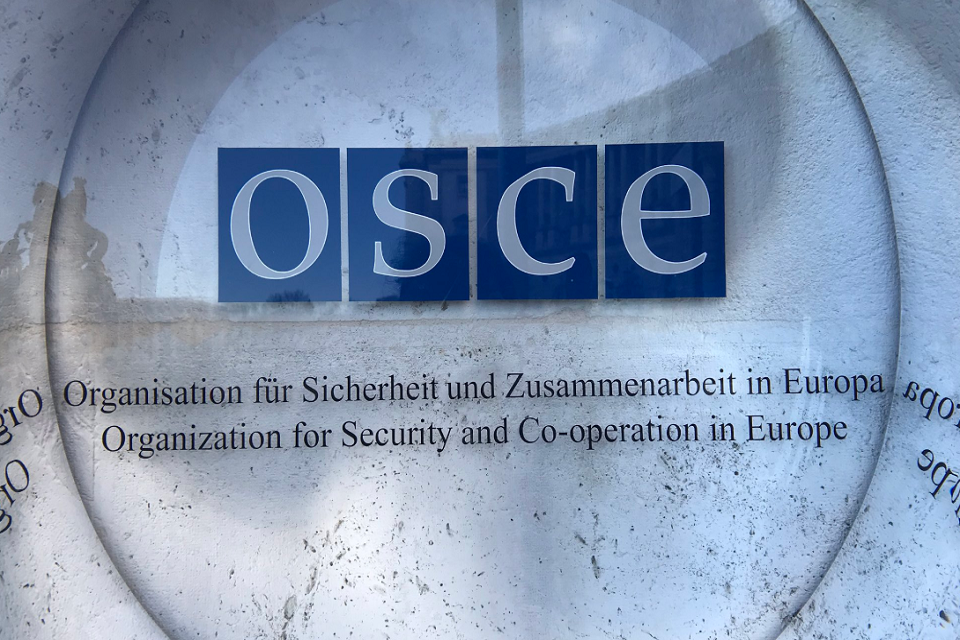 Ambassador Neil Bush reiterates UK support for the work of GID Co-Chairs and calls on Russia to stop attacks on Georgia's sovereignty and territorial...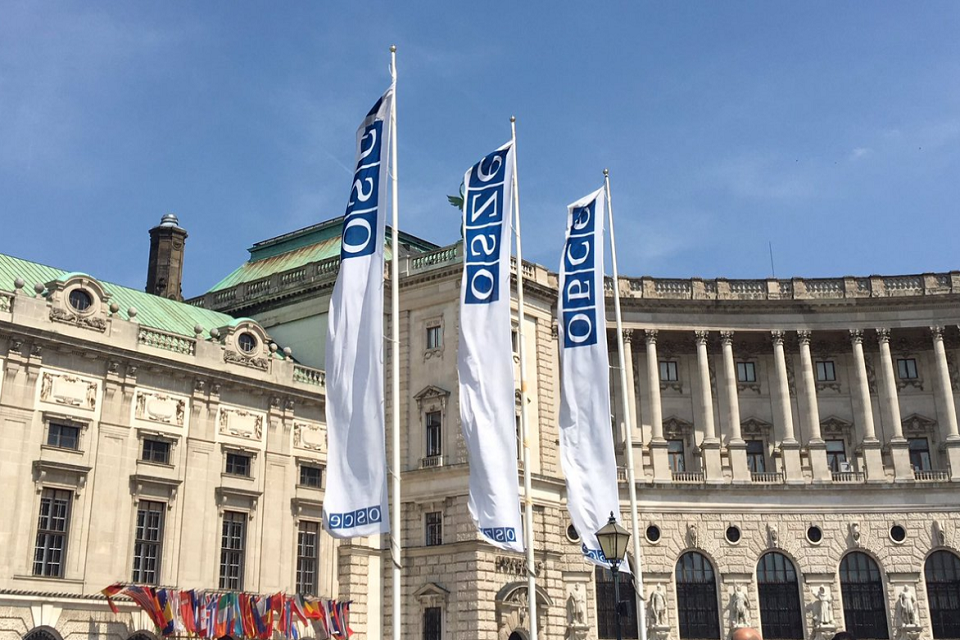 Our mission
The UK Delegation (UKDEL) protects the UK's people and values through an efficient OSCE, which delivers a comprehensive approach to security in the Euro-Atlantic and Eurasian area and a strengthened rules-based international system across issues from democracy and human rights, to arms control and conflict resolution, and emerging challenges such as cyber-security.
Documents
UK Delegation to the OSCE
The UK Delegation to the Organization for Security and Co-operation in Europe (OSCE) seeks to work with and through the OSCE and its 57 participating States to protect the UK's interests, people and values. The OSCE has a uniquely comprehensive approach to security, which covers a broad range of issues across the Euro-Atlantic and Eurasian region, "from Vancouver to Vladivostok".
United Kingdom Delegation to the Organization for Security and Co-operation in Europe
Jauresgasse 12
1030 Vienna
Austria