Electronic Communications Code to be reviewed
Reform proposals will be drawn up for "unclear" code.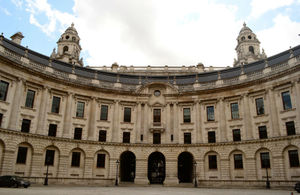 The Law Commission has announced that it will review the law on accessing land for infrastructure such as mobile phone masts and telecoms cables.
The Electronic Communications Code governs the rights of electronic communications network providers to install and maintain infrastructure on public and private land.
Ministers set out their ambition to look at the code in the superfast broadband strategy published in December and the review will feed into the government's wider Communications Review.
Reviewing the code is among several pieces of legislation the Commission has included in its latest programme of law reform projects after widespread consultation with people and organisations across England and Wales.
Commission chiefs said the review will address two key issues: firstly the drafting of the code following criticism from courts and lawyers that it is "unclear and inaccessible"; and secondly, considering the way disputes are resolved.
The Right Honourable Lord Justice Munby, Chairman of the Law Commission, said: "The Law Commission exists solely to review the law and recommend reforms to make it fair, modern, accessible and cost-effective. Each area of law we will examine in the Eleventh Programme has been identified as being flawed and at risk of creating confusion and injustice. Each demands review and reform."
Work is set to begin in September 2011 and a consultation paper published about a year later. The Commission is expected to publish a report on their recommendations in spring 2013.
Further information
Published 28 June 2012