Eight arrested in UK Border Agency trafficking investigation
UK Border Agency officers have arrested eight people as part of a major investigation into an organised crime gang involved in trafficking.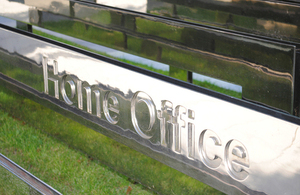 The operation, led by the agency's Criminal and Financial Investigation team, saw early morning raids on a number of addresses in London on Monday 26 November.
The arrests were the culmination of a joint investigation with the Spanish Guardia Civil into an alleged criminal network suspected of assisting Iranian migrants to reach the UK from mainland Europe.
The investigation also involved the UK Border Agency's network of officers stationed abroad and the assistance of airlines. The network are alleged to have organised travel and provided false documents to their clients to facilitate their arrival at UK airports.
Those arrested are all aged between 23 and 56. In addition computers, documents and mobile phones were seized from a number of addresses and will now be examined.
Spain
Co-ordinated action by the Guardia Civil saw eleven people arrested during raids in Madrid and Alicante in Spain.
Chris Foster, from the UK Border Agency's Criminal and Financial Investigation team, said: 'This investigation is targeting an organised network suspected of being involved in a systematic attempt to evade the UK's immigration controls.
'People smuggling is an international crime which requires international co-operation, so we have been working very closely with our Spanish law-enforcement colleagues from the outset.
'Our investigation will continue with the evidence we have seized today.'
Immigration
All were arrested on suspicion of conspiring to facilitate an asylum seeker for gain and are now being questioned at police stations in London.
The UK Border Agency's Criminal and Financial Investigation team is a specialist unit of seconded police officers working alongside warranted UK Border Agency officers to investigate organised immigration crime.
UKBA's Risk and Liaison Overseas Network (RALON) links with agencies at home and abroad to tackle immigration abuse, and works with airlines to prevent the carriage of inadequately documented passengers.
Anyone who has information about immigration crime should contact Crimestoppers on 0800 555 111 where anonymity can be assured or visit www.crimestoppers-uk.org
Published 28 November 2012