News story
Eid messages 2014
Ministers give their best wishes to Muslims in the UK and across the world for Eid.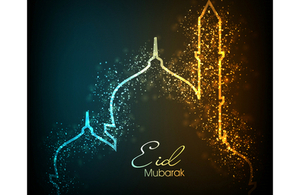 Minister for Communities Stephen Williams said:
As millions of Muslims in the UK and around the world mark Eid, the end of Ramadan, today I would like to wish you all a happy and joyous day. Whilst many people will have marked Ramadan by a period of peaceful prayer, thought and abstention I would also like to pause for thought for people in the middle east – many Muslim, but also many of other religions or none – who have not had the fortune of a peaceful month, and we all hope that peace and stability will soon return there.

At home we have been fortunate and privileged to enjoy a peaceful Ramadan, and many mosques embraced the opportunity to open their doors to their community and hold a 'big iftar' welcoming in people from the area for the daily fast breaking meal. Many mosques and their worshippers will also have used Ramadan as a period where thinking of others come before oneself, including through increased charitable donations to both Muslim and non-religious charities. All of this furthers my already strong belief that Muslim values and British values can go hand in hand.

Eid Mubarak.
Video message by Secretary of State, Eric Pickles:
Secretary of State Eric Pickles
Video message by Minister of State for Faith and Communities, Baroness Warsi:
Minister of State for Faith and Communities Baronees Warsi
Video message by Lord Ahmad of Wimbledon:
Published 28 July 2014