Ed Vaizey welcomes new BBFC classification for downloaded content
'Watch and Rate' scheme to help parents protect their children online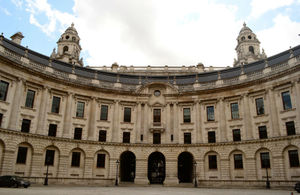 Creative Industries Minister Ed Vaizey today welcomed the BBFC's new ratings scheme, which provides classifications for straight-to-download content, as good for the industry and good for the public.
Speaking after seeing a demonstration of the new scheme, he said:
"The Watch and Rate scheme is a welcome addition to the work done by the BBFC. The internet has completely changed the way we access videos and music so it is good to see the BBFC adapting to meet the demands of the online world. 
"The BBFC is providing industry with a quick and cost-effective classification system for straight-to-download content and the public with an age rating system they trust and understand. Age ratings will help parents protect their children from inappropriate content and provide people with more confidence about the content they and their families are watching."
200,000 titles rated
The BBFC has worked with the UK video industry to provide a content labelling system for video content supplied online which the public can trust and understand.  BBFC has given over 200,000 titles a digital classification, providing consumers with access to labelling and content information for a massive 'back catalogue' of films and television programmes which are available through video-on-demand, digital rental/sell through, streaming, mobile platforms and connected TV.
David Cooke, Director of the BBFC said:
"Our new service for straight to online content will provide the industry with a service which will ensure that they can get their content, along with BBFC labelling, out into the rapidly moving digital space.  For parents it will offer labelling and content advice they know and trust in what is, for many, an unfamiliar landscape.
Further information
Published 20 February 2012