E-borders contract terminated
Immigration minister makes written statement to Parliament on technology supplier.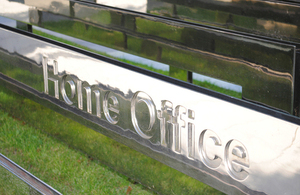 Used to carry out checks on travellers before they begin their journey, e-borders technology means UK Border Agency officers and police can stop people at the border who are criminals or who have no right to enter the country.
The immigration minister said: 'We have made clear in the coalition programme that this government supports e-borders, which helps reduce the threat of terrorism, crime and immigration abuse through the electronic collection and checking of individual passenger details against police, security and immigration watch lists.
'Regrettably, however, the Home Secretary has no confidence in the prime supplier of the e-borders contract, Raytheon, which since July 2009 has been in breach of contract. With critical parts of the programme already running at least 12 months late, we have taken the decision to terminate the e-borders contract with them.
Value for money
'The government is determined to get value for money from its major contracts and requires the highest standard of performance from its suppliers. We will now be seeking alternative providers to continue to deliver this project as a matter of urgency.
 
'We have already committed to improve our existing border controls and bring a greater focus to organised crime by introducing a Border Police Force. This is on top of the fingerprinting of visa applicants and watch list checks at UK border controls.'
Published 22 July 2010