Dutch Immigration Minister visits Home Office
Dutch Immigration Minister Gerd Leers met with the Theresa May and Damian Green to discuss a range of immigration issues.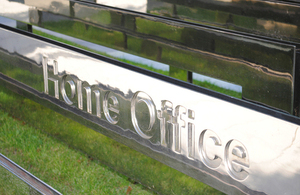 They talked about ways to tackle abuse of free movement, European Economic Area nationals not exercising treaty rights, family reunification, and integration policy.
The visit followed on from a meeting earlier in the month in Brussels, with ministers from Austria, Belgium, France, Germany and Sweden, which focused on immigration. 
Immigration Minister Damian Green said: 'The UK and The Netherlands face many similar challenges around immigration.
'We welcomed the opportunity to meet with Minister Leers and discuss these issues further.'
The UK works closely with other EU Member States to ensure robust management of external borders.