News story
DSA seeks industry views about Driver CPC training
The Driving Standards Agency is calling for evidence about the effectiveness of the Driver Certificate of Professional Competence (CPC).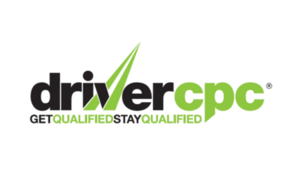 The European Commission is running an assessment of the effectiveness of the Driver CPC initial qualification and periodic training. The evidence that you send will be considered by the UK government as it responds to the assessment.
You have to send your feedback by 16 October 2013 for it to be considered.
About Driver CPC
Driver CPC was introduced in:
2008 for bus and coach drivers
2009 for lorry drivers
New drivers who drive for a living had to start taking the Driver CPC initial qualification from then. Existing drivers were given 'acquired rights' which took their previous experience into account.
Potential changes
The European Commission has asked for evidence about potential changes, including some areas with potentially major implications for Great Britain.
The commission has also asked about:
the case for standardisation of Driver CPC across the EU
using Driver CPC to regulate young people driving large vehicles through more gradual access
which drivers should be covered by Driver CPC in the future, with options ranging from just professional lorry and bus drivers to more groups including people with a C and D driving licence, and possibly van and taxi drivers
Changes the UK government is making
The government is in the process of removing some non-professional drivers from Driver CPC requirements now.
The European assessment is also an opportunity to consider whether the existing Driver CPC rules are imposing unnecessary financial burdens other industries (for example, farming).
Nearly half of all the people killed recently on Great Britain's roads were pedestrians, cyclists or motorcyclists. The government is seeking evidence about whether Driver CPC considers them sufficiently and how to have more practical and relevant training to raise awareness of vulnerable road users.
Published 4 September 2013