Draft Bill to modernise adult care and support in England included in Queen's Speech
The Queen's Speech included a draft bill to modernise adult care and support in England.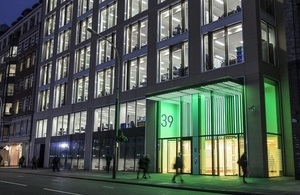 The Queen's Speech also set out what support people could expect from government and what action the government would take to help people plan, prepare and make informed choices about their care.
The main benefits of the draft Bill would be:
modernising care and support law to ensure local authorities fit their service around the needs, outcomes and experience of people, rather than expecting them to adapt to what is available locally
putting people in control of their care and giving them greater choice, building on progress with personal budgets
consolidating the existing law by replacing provisions in at least a dozen Acts with a single statute, supported by new regulations and statutory guidance
simplifying the system and processes, to provide the freedom and flexibility needed by local authorities and social workers to allow them to innovate and achieve better results for people
giving people a better understanding of what is on offer, to help them plan for the future and ensure they know where to go for help when they need it
The main elements of the draft Bill are:
modernising the legal framework for care and support, to support the vision of the forthcoming White Paper on care and support
responding to the recommendations of the Law Commission, which conducted a three-year review into social care law
establishing Health Education England as a non-departmental public body
establishing the Health Research Authority as a non-departmental public body
carrying out engagement and pre-legislative scrutiny on the draft Bill, as many in the social care sector have called for, to enable government to listen to people with experience and expertise, to make the most of this unique opportunity to reform the law
Read more about the Queen's Speech on the Number 10 website.
Published 9 May 2012