News story
Dounreay completes first phase of nuclear transports
Dounreay has completed the transfer of 11 tonnes of nuclear material to Sellafield.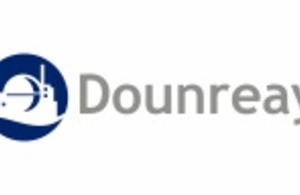 The material, a legacy of the site's fast reactor programme, consisted of rods of natural uranium that had been irradiated to breed new plutonium fuel for power stations.
Known as "breeder", 11 tonnes of the material was removed from the Dounreay Fast Reactor after its closure in 1977 and stored at the site.
In 2011, after canvassing the views of the public on the options, the decision was taken by the UK Government to remove it from Dounreay.
In December 2012, the first of 32 shipments left the site by road and rail. The final shipment arrived in Sellafield earlier this month, where it is being reprocessed.
Extensive checks carried out before, during and after each move confirmed the transport was carried out without incident and in compliance with safety and security regulations.
Alex Potts, deputy director of fuels at Dounreay, said the smooth transfer was made possible by the close working of Dounreay Site Restoration Ltd with Sellafield Ltd, Direct Rail Services Ltd, flask supplier Magnox Ltd, the Civil Nuclear Constabulary, Police Scotland, British Transport Police and regulatory bodies.
He said:
Together, we have delivered safely and without harm to the public or the environment the first phase of the Nuclear Decommissioning Authority's programme to consolidate its inventory of nuclear fuel and materials in the UK.

It significantly reduces the amount of nuclear material at Dounreay and takes us another step closer towards the closure of the site.
The NDA inherited approximately 100 tonnes of nuclear fuel and material which is now being returned to national stocks.
A further 33 tonnes of breeder material remains inside the Dounreay Fast Reactor and is also scheduled to be transported to Sellafield.
Purpose-built retrieval equipment has been installed above the reactor and is now undergoing a series of tests. Work is also continuing in preparation for the transfer of other types of nuclear fuel and material that had accumulated at the site when its research and development role came to an end in 1994.
The UK Government's decision to remove its nuclear fuel and material from Dounreay has resulted in a rescheduling of some other decommissioning work to accommodate the additional costs associated with transport, with a new date of 2030 now projected for completion of the site clean-up and closure.
Published 28 May 2015