News story
Doncaster rapist to spend twice as long in jail
A man who imprisoned and raped a woman in Doncaster will have to twice as long in prison after the Court of Appeal increased his prison sentence to 8 years' imprisonment.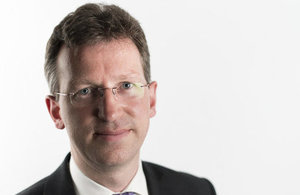 Ryan Gillan, now aged 23, attacked and raped his victim in her home in Doncaster. He refused to let her leave and raped her, as well as attacking her by punching her in the face, head butting her, and strangling her.
In February 2016, the Crown Court at Sheffield sentenced Gillan to a total of 4 years' imprisonment for six offences of physical and sexual violence.
At a hearing today, the Court of Appeal quashed the original sentence and doubled Gillan's jail term to 8 years' imprisonment.
Speaking after the hearing, Solicitor General Robert Buckland said:
"I referred this sentence to the Court of Appeal as his original jail term fails adequately to reflect the seriousness of the offence and Gillan's culpability."
Published 6 May 2016